15 January 2023
Eyewear Aftercare: Tips and tricks to help you look after your glasses
Looking after your glasses means you can get more out of your IOLLAs and for longer. We're here to offer some handy tips and tricks to look after your glasses so you can extend their lifespan.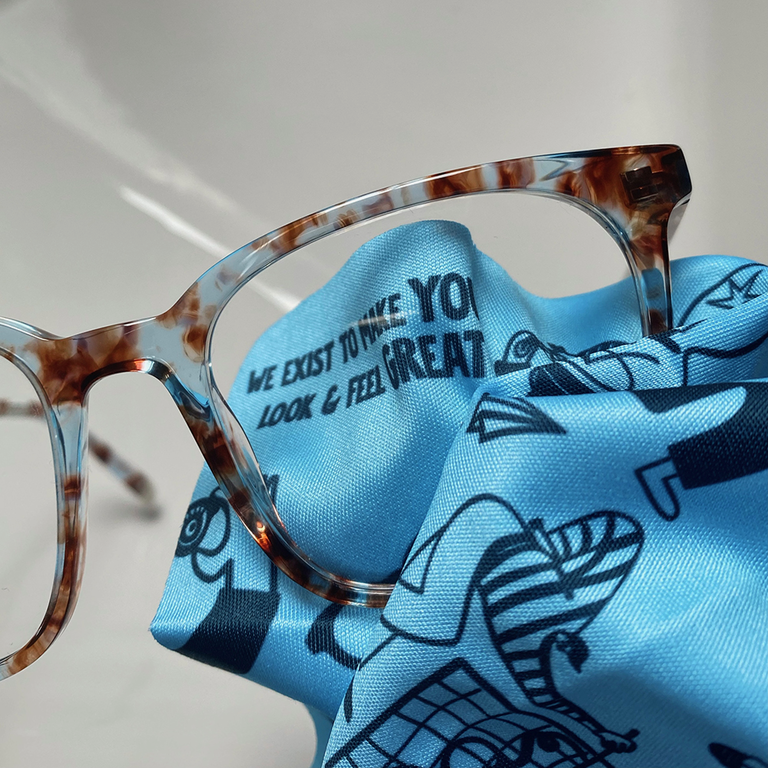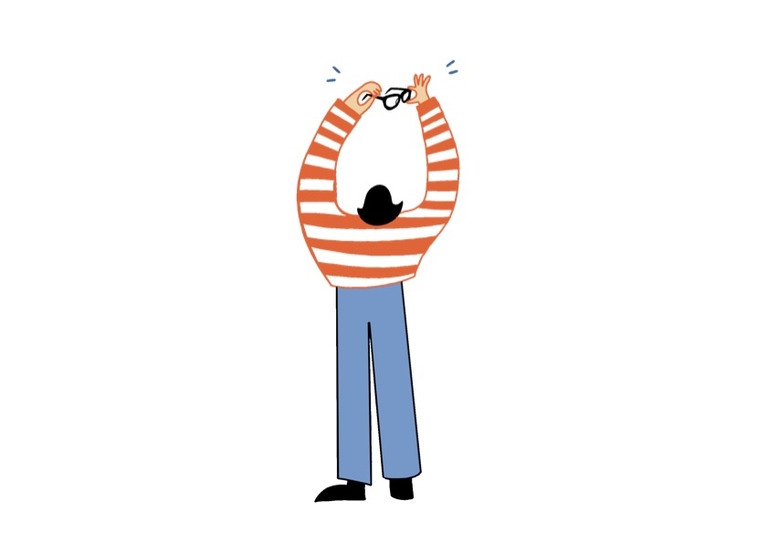 1. Practical Care
Keeping your glasses in their IOLLA case when you aren't wearing them minimises the risk of them getting scratched, dropped, sat on or even lost in the bottom of your bag. 
Avoid putting your glasses on your head to prevent them losing their shape or widening over time. When taking them off your face, use both hands to avoid any extra pulling to either leg so they keep their shape. 
Keep your glasses cool, don't let your lenses get too hot as this will damage the coating- no saunas, hot water or leaving them in direct sunlight. 
Spray your hairspray and perfumes before you put on your glasses- the high acid content in these is not good for your glasses.
2. Cleaning
Cleaning your glasses is essential and doesn't have to be complicated. Follow our handy tips to get your glasses looking sparkly clean without causing damage to the frames and lenses. Clean your lenses with your microfibre cloth - these are machine washable and can be used over and over again.  
There are steps you can take to do a deeper clean yourself. Grab your cloth and some lens cleaner spray and follow our dos and don'ts.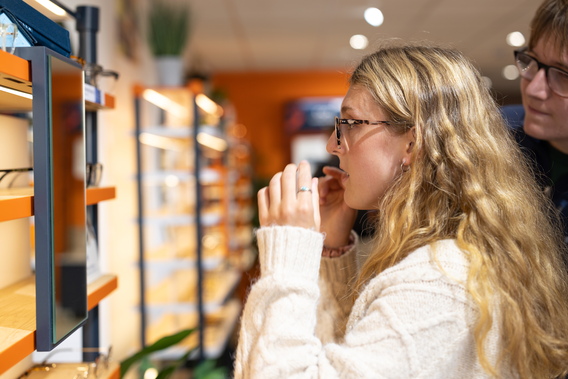 Dos:
Wash your hands to remove dirt and bacteria

Wipe your glasses free of dust with your microfibre cloth

Run warm (not hot!) water from the tap over your glasses in the sink

 

Drip a single drop of dish soap on each lens and use your fingers to gently rub around the lenses, the bridge and all around the frames

 

Rinse thoroughly under the warm water

Spray both lenses (front and back) with your lens cleaner spray if you have one and clean with your microfibre cloth
Don'ts:
 

Don't use tissues or paper towels to clean your lenses- these materials are too coarse and can damage the coatings

 

Don't clean with harsh chemicals such as alcohol or acetone

Finally, don't put your glasses in the dishwasher- you know who you are!
If your glasses develop a build-up around the screws or between the lenses and frames over time, and if you can cope without them for around a week, we can give your glasses a more thorough clean in our workshop using our fancy ultrasonic cleaner! We can do this free of charge, just drop your glasses off in one of our showrooms or contact us to arrange this.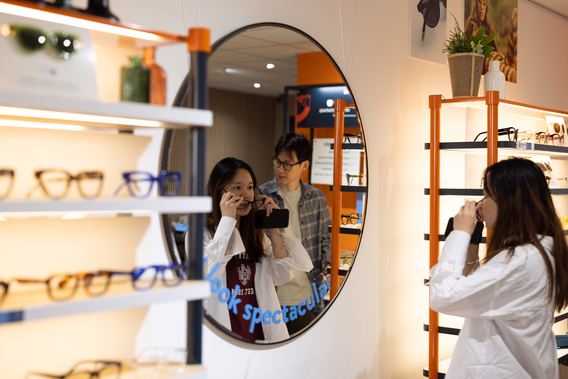 Aftercare from the pros
Need a frame adjustment or repair? Have your glasses loosened off over time? Don't worry - this is normal! As acetate is a natural material made from cotton, it is normal for your glasses to feel a little looser over time and we're here to help. If your glasses have been home delivered and don't feel quite right, it's sometimes necessary for some frame adjustments so the frames fit your face perfectly. 

The best thing to do in these instances is to visit our knowledgeable and talented staff in one of our showrooms and we can tighten your glasses up for you and adjust and fit your glasses for you. If you aren't going to be near our showrooms any time soon, pop into a local opticians and ask for their help with some frame adjustments- most should be happy to help- or contact our Customer Support team and we can help with a remote solution.
We hope your glasses live a long and happy life and that you and your IOLLAs are looking and feeling great!