MEASURE YOUR PD
This is the distance between your pupils and is required for us to make up your glasses perfectly, it is generally between 55 and 75mm. The average measurement for adults is 63mm.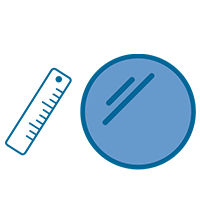 STEP ONE
Find a millimetre ruler & a mirror. Firstly, hold the ruler against your brow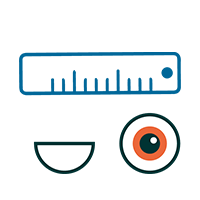 STEP TWO
Close your right eye and align the ruler's 0 to the centre of your left pupil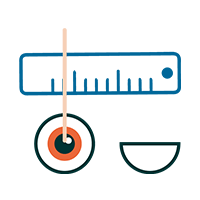 STEP THREE
Close your left eye, open your right & read the mm line that lines up with the centre of your right pupil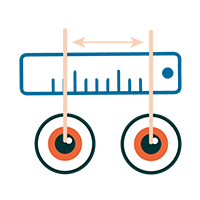 STEP FOUR
Repeat the steps above twice to make sure the number is the same. This is your PD measurement
NEED MORE HELP? SEND US A PHOTO AND WE'LL CALCULATE YOUR PD FOR YOU
Take a photo of yourself following the steps below. Email us attaching your picture and including your order number. We'll then confirm when we have your PD and can start making up your new glasses!
1. Before you take your photo, make sure you are in a well-lit room, and take your glasses off.
2. Place any credit card (or membership card of this size) against your forehead as in the example below.
3. Hold your camera out at arm's length, and in line with your eyes.
4. Look at your camera rather than at your screen when you take your photo