We care about your eyewear needs. That's why we offer Premium Varifocals, available in our full collection of glasses and sunglasses.
Choose between our Premium Varifocals and our Advanced Premium Varifocals. Available to purchase in a showroom from £185.
Varifocal Lenses
Varifocal lenses include two prescriptions, meaning you can use the same pair of glasses or sunglasses for looking at short and long distances. No matter what you're doing throughout your day, from reading, driving, watching TV, to gaming, you can do everything wearing your favourite pair. This means you can see your full field of vision, with no need to switch between multiple pairs of glasses. 
Advanced Premium Varifocals
Our Advanced Premium Varifocal lens option gives wider fields of view for computer and reading, providing the most natural viewing experience. State of the art technology allows for precise calculations to be carried out across many pinpointed spots on the lens surface to give the best power and reduce distortions. Advanced Premium Varifocal lenses also feature a premium lens coating with anti-smudge and anti-grease protection as well anti-reflective and anti-scratch coatings, for a complete cost of £245.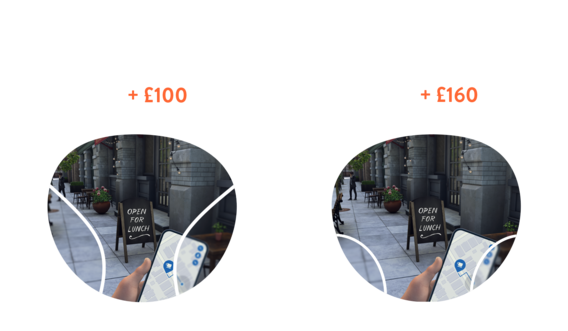 Exceptional Lens Design
All of our lenses use freeform technology which make them more advanced than traditional designs.
Last year we had a returns rate of just 1% on our varifocals. 
We're confident you'll notice a better viewing experience with our varifocals. Visit a showroom or contact our Customer Support team for expert advice on the best lens for you.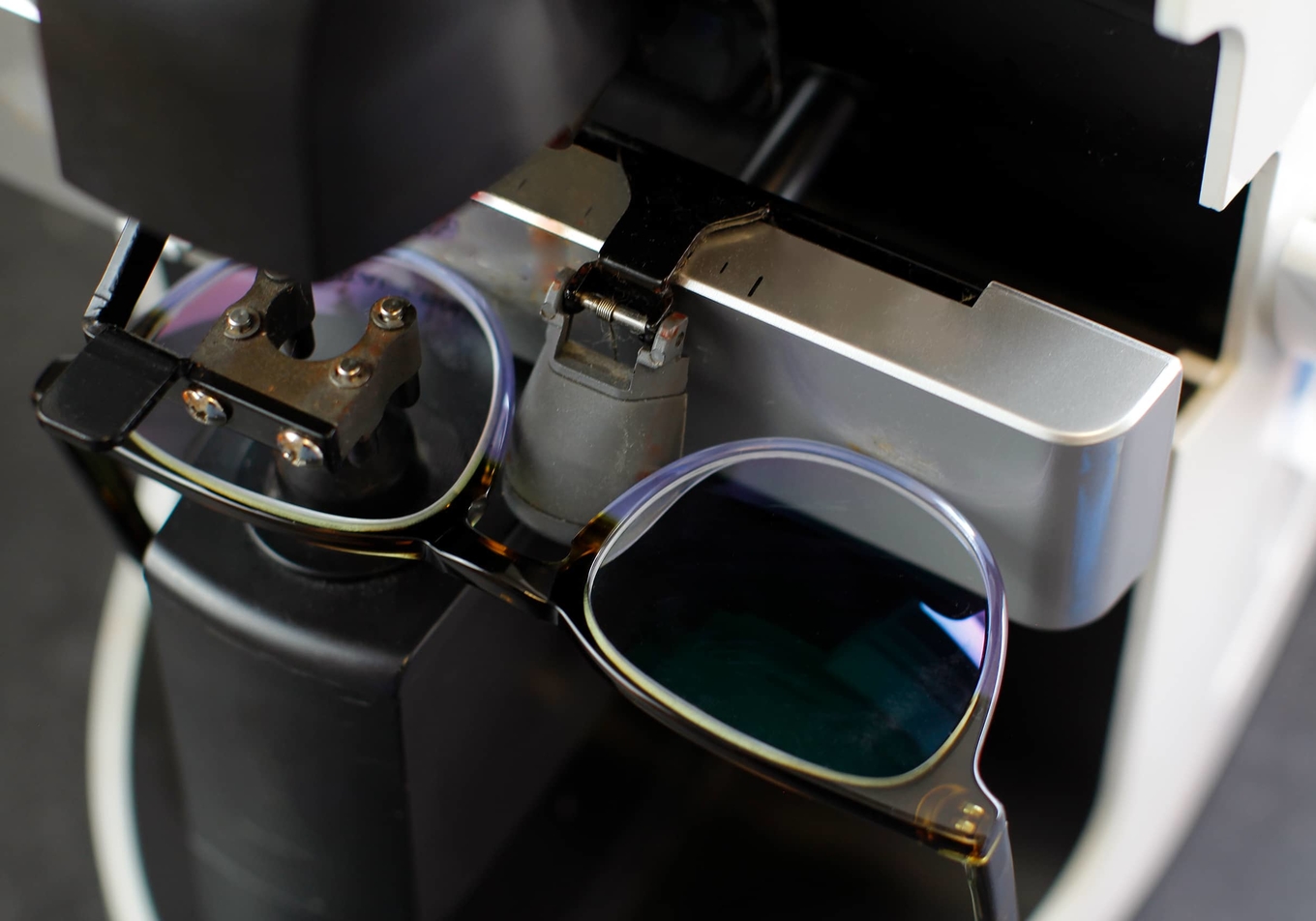 Varifocal Pricing
Premium Varifocal lenses: + £100
Advanced Premium Varifocal lenses: + £160
All options available as optical lenses or sun lenses, with coatings and lens thinning included as standard.
Ordered Varifocals with us before?
If you have ordered varifocals with us before and would like to Refresh or upgrade your lenses,  please contact our customer support team. We'd be happy to help.
Occupational Lenses
Occupational lenses are specifically designed to make prolonged near and computer work more comfortable. 
Your full reading prescription is placed at the bottom of the lens and the power slowly reduces as your gaze moves up, allowing you to see objects at an intermediate distance. 
As your intermediate prescription sits higher in the lens you can maintain a more comfortable head posture, resulting in an all round better viewing experience.
Premium Occupational lenses: + £100