29 December 2022
2022 Round Up
Look back at 2022 with us. Our year in review.
With the New Year fast approaching, it's about time we looked back at 2022 together! It's been an exciting year for us here at IOLLA and we can't wait to share all our highlights with you. Without further ado, let's dive in!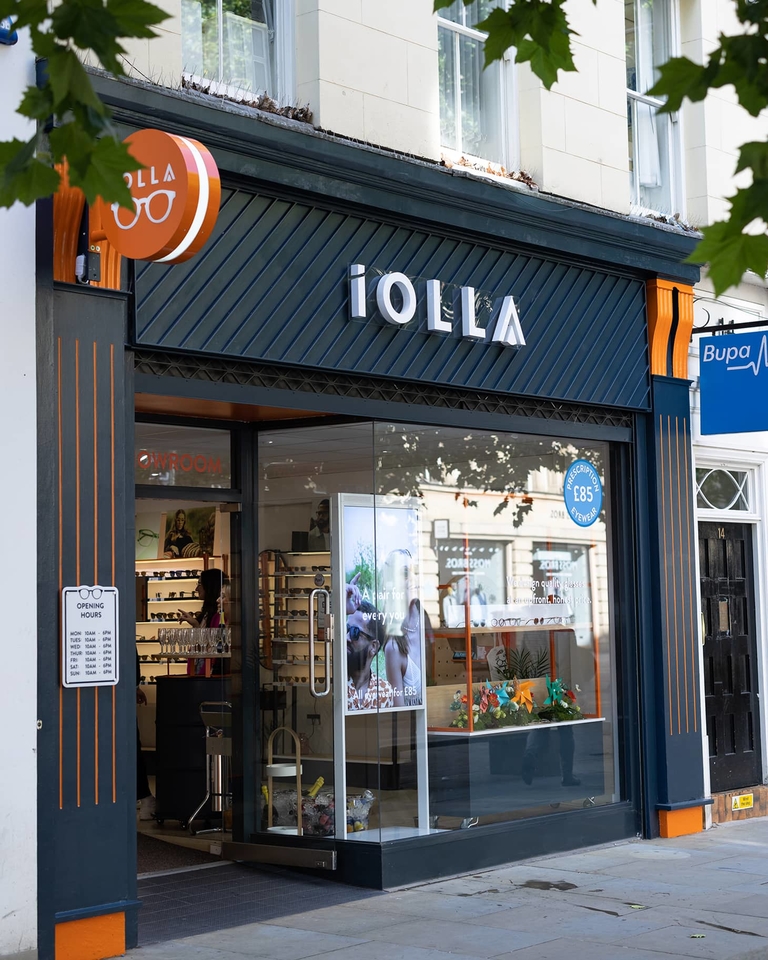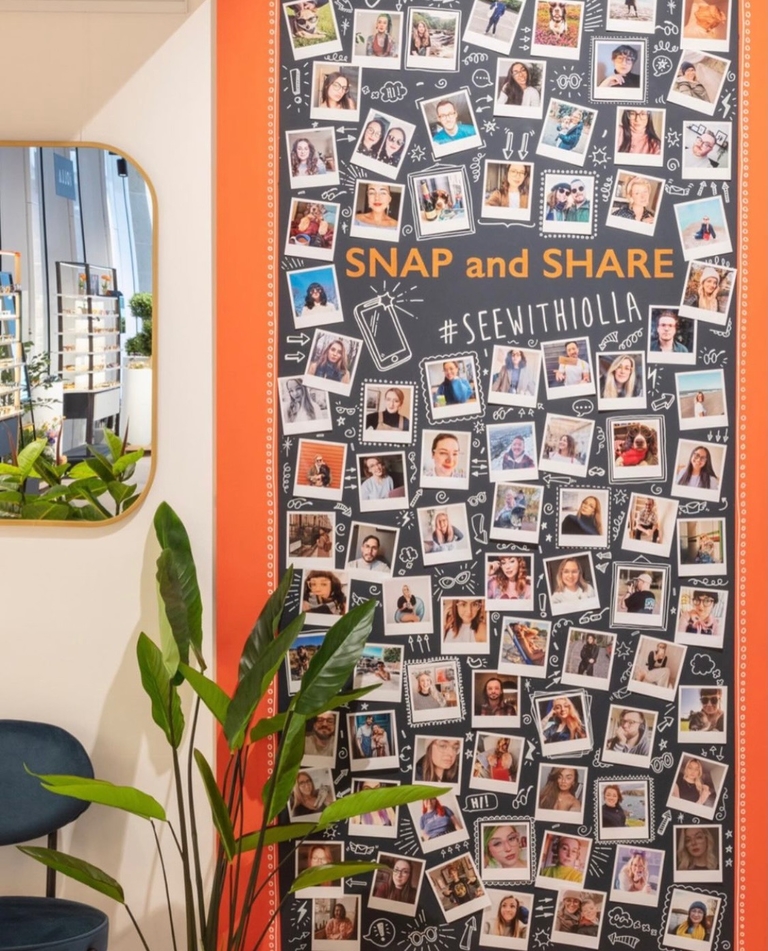 We thought it would be fitting to give you a peek at what went on behind the scenes! To celebrate the showroom's launch, as well as our expansion beyond Scotland, we hosted a launch event the evening we opened. Our IOLLA team were there to welcome influencers, customers, staff members, neighbours and press, spreading the word about who we are. 
Online
We had some exciting developments online, keeping up with the latest trends all with the aim of improving your experience too!
We decided it was time for you to be able to shop now, and pay later with Klarna. This means you can either pay in instalments, or up to 30 days later, making all the difference if you break your glasses the week after payday or just want to take the pressure off your purchase!
In the Summer, we rolled out the new and improved IOLLA website, revamped and designed with you in mind. It is multiple device friendly, has multimedia rich content, an enhanced Virtual Try On feature, a quicker way to upload your prescription and a new search filter. Talk about an upgraded shopping experience!
This year, we hopped on the TikTok bandwagon! Devoting time to our TikTok page has been a  great way to get in and around the showrooms, getting our staff involved in all the latest trends, even if at first against their will… They love it now though! Right, guys?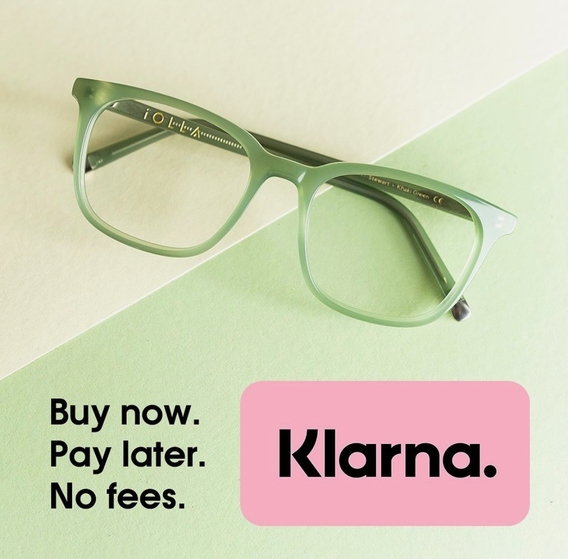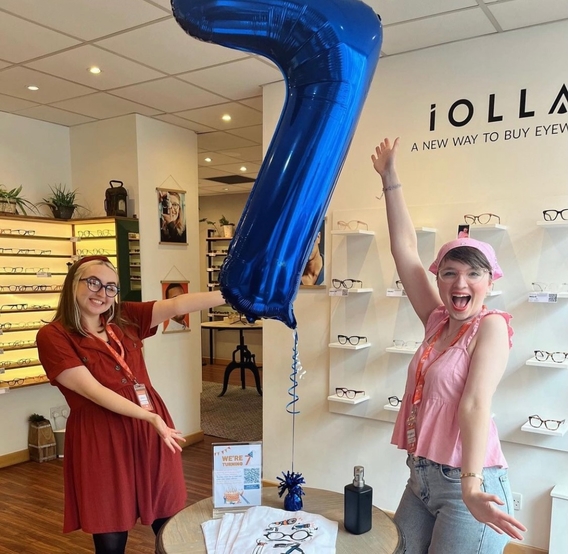 Showrooms
As well as keeping busy in the online world, our showrooms have been as busy as ever. 
St James Quarter has been bustling and lively, with many exciting events to keep us busy! From Fleur de Ville, the beautiful showcase of local talent in celebration of remarkable women using floral displays created by florists of Edinburgh, to Edinburgh Style resulting in our wonderful sunnies getting a feature in Grazia's Fashion Show, it's been packed with action.
In July of this year, we turned 7! We had some really nice celebrations, and even hosted a giveaway for 7 lucky people to win a pair! Speaking of giveaways, we had a great time teaming up with our friends over at Mud Urban Flowers a few times this year, from Blue Monday pick me ups to Valentine's Day roses.
Products
It's been a big year for product launches here at IOLLA. 
At the start of the year, we launched Wilson, an understated yet sophisticated classic which is a smaller frame constructed of a mix of metal and acetate. Then came some of your favourites in new colours- Bell and Campbell in Woodland Fade, and Robertson in Brushed Gold with Marbled Tortoise. 
Soon after, we welcomed the Solar Collection, our boldest yet. Solar is a trio of bold, statement-making sunglasses designed to express your individuality and stand out from the crowd debuting three new acetate colours: Orange crystal, Olive Crystal and White. The collection allows our customers to have access to 'fashion' sunglasses, as similarly offered by high street retailers. This combines trendy eyewear and prescription glasses and sunglasses, all the while at an affordable price of £85, pushing the boundaries of innovation and creativity.
Launches that followed included Allan, a classic rounded shape with a modern edge, in Olive Crystal, Rosewood Stripe and Black. Then came Blair and Williams, two iconic octagonal frames to add an extra edge to your look. 
Whilst it was our last glasses launch this year, it certainly was not least. The long awaited Big Bell joined the IOLLA family in October of this year. The same Bell (an ultimate IOLLA icon) but bigger hit the shelves and rounded off a year of very exciting frame launches nicely. One for old timers and new friends, it was a hit!
Finally, the festive season has seen a whole host of exciting gifts and accessories launched, from new and improved old favourites like the Eyewear Wardrobe, to making the old school cool, like our glasses chains.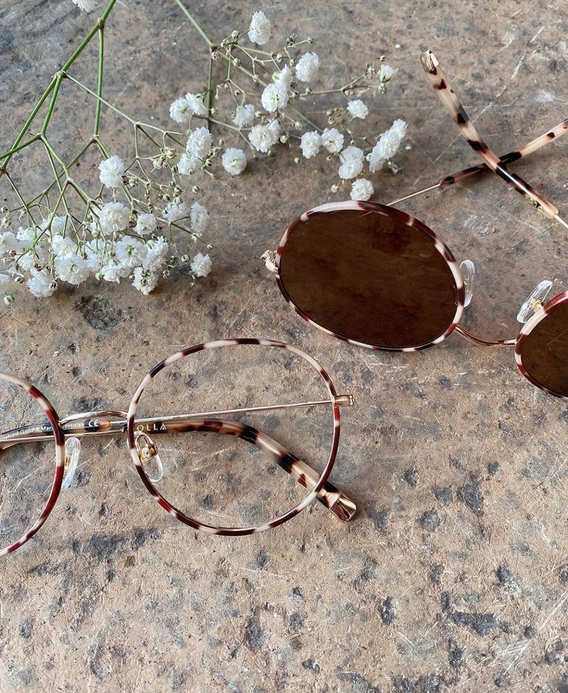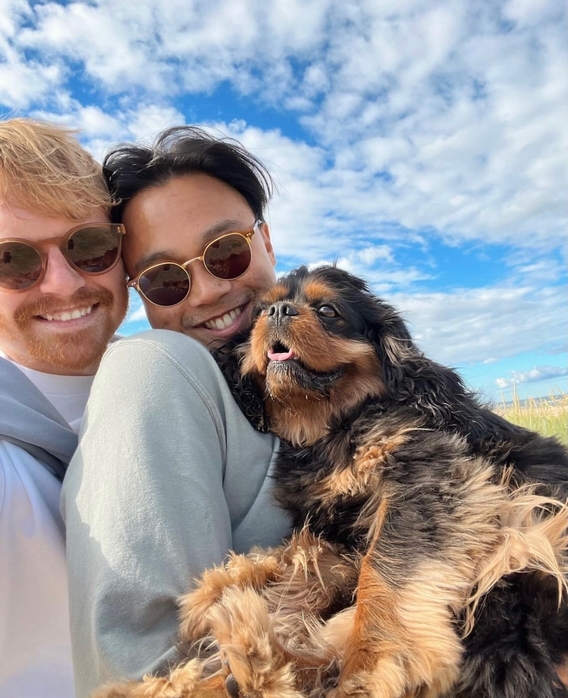 IOLLA Wrapped
If you missed our IOLLA Wrapped over on Spotify, don't panic- it's over on our Instagram profile as a highlight so you can watch it back! Nevertheless, we thought we'd share a few of the highlights over here to round off our look back at 2022. 
Your favourite showroom of 2022 was St James Quarter, while your favourite newcomer was our St Ann's Square Manchester showroom! As always, you loved getting your glasses in Glasgow too, topping the 2022 charts as your favourite city. Your favourite glasses were trusty Bell, while your sunglasses of choice were Swinton. 
Our Snap and Share competition, where you snap a pic in your specs and tag #SeeWithIOLLA with the chance to win a free pair, remains an old but firm favourite, with you guys tagging us more than 2000 times this year alone! The IOLLA love spread all around the world, from here all the way to Australia, Asia, South America and more, and you bought IOLLAs in 39 countries.
Thank you all for spreading the IOLLA love this year. We couldn't do it without you and we hope you have a wonderful 2023!