20 October 2023
Embracing Eyewear as an Accessory
Shopping with IOLLA: A complete guide to building your eyewear wardrobe. 
IOLLA's complete pricing model allows us to make the shopping experience straightforward. Where a full pair of glasses including prescription lenses, coatings and lens thinning comes in at just £85, we're offering the liberty of choice and the excitement that it brings. With every pair priced the same, our customers can shop for glasses in a relaxed headspace without limitation. All you have to remember is your up to date prescription.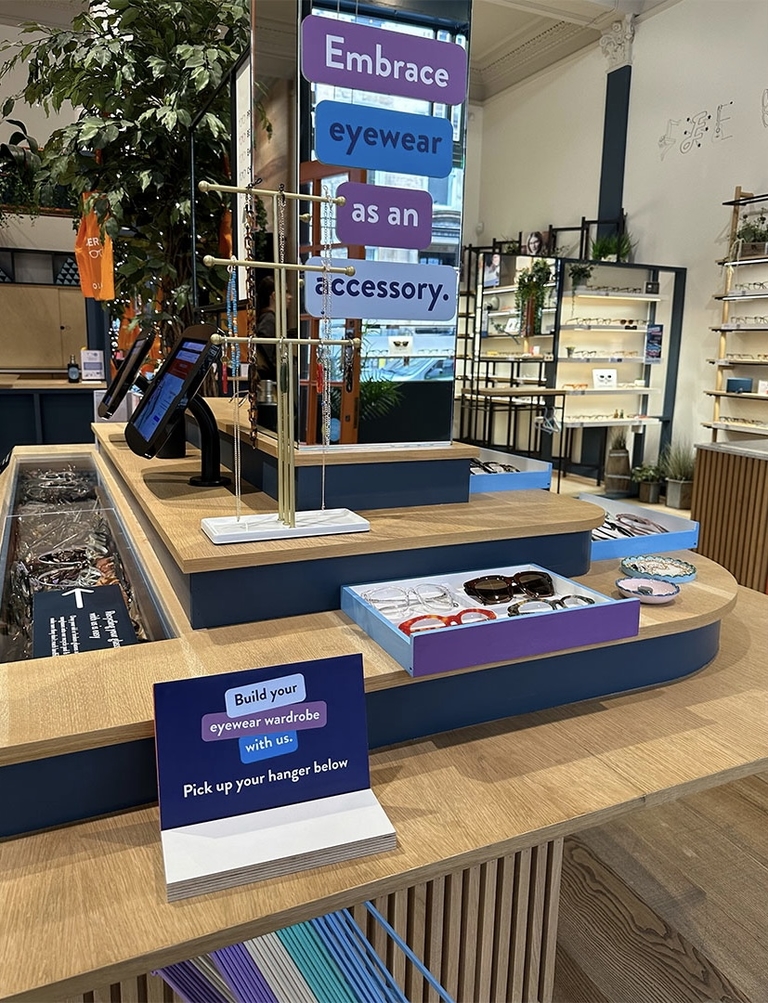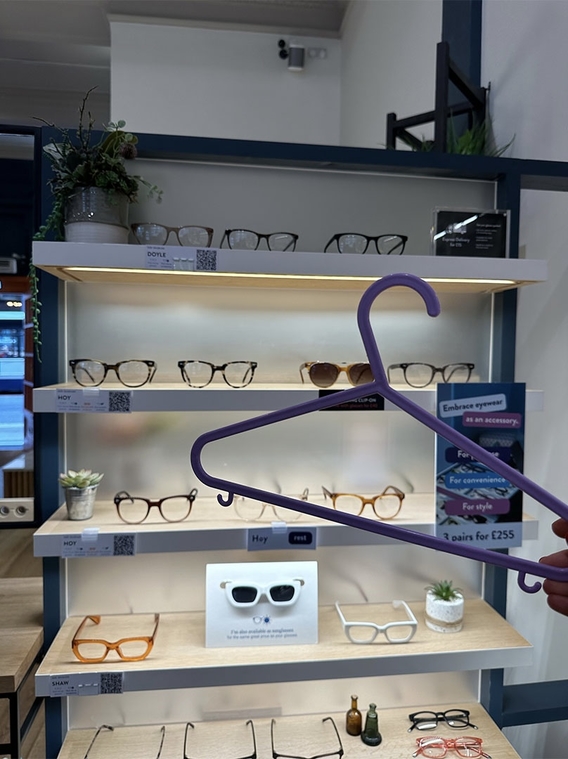 Pricing
Traditional optics see customers typically pay £300 for their lenses + lens thinning + coatings, whereas at IOLLA, we can provide our customers with 3 complete pairs of glasses for £255.
This remarkable price allows for a lot more flexibility in decision making when shopping for glasses. Our customers can shop with their personal style, lifestyle and daily activities in mind - a pair for work, rest and play. Our range of frames can accommodate your every walk of life. Looking to make a statement at work, seeking comfort at home or wanting to experiment with a new colour: 3 pairs totalling £255 helps to make this possible.
Where to begin in building your eyewear wardrobe?
Our tip: embrace eyewear as an accessory. Whether you're browsing the IOLLA range online or in-store, allow yourself to go into the process open-minded and remove the pressure of relying on one pair to match your entire wardrobe. Open your eyes to the opportunity of experimenting with your glasses as the latest accessory in your wardrobe.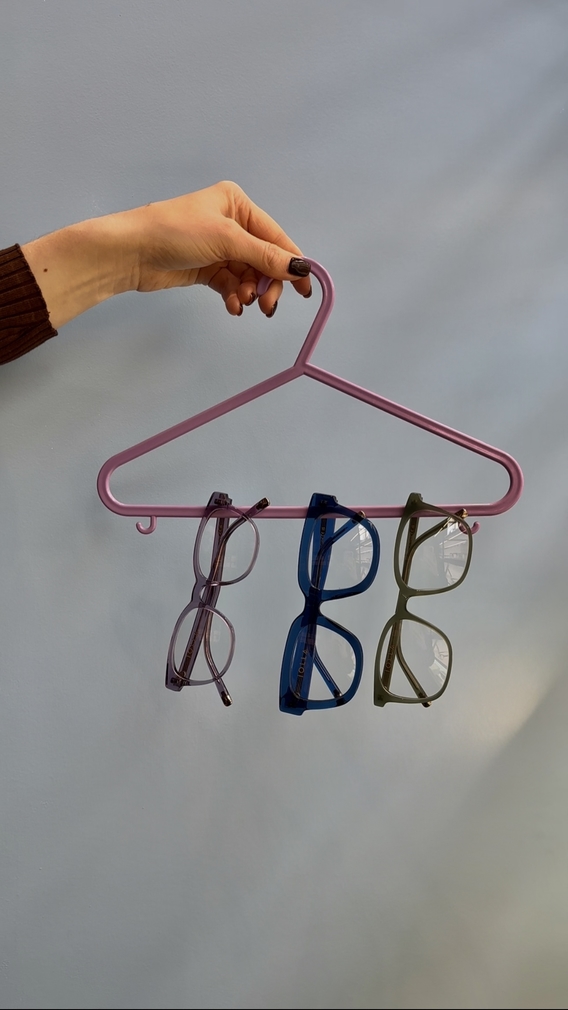 For our in-store shoppers, our team of trained stylists are on hand for questions about pricing and all the important honest opinions on your frame choices. If you're shopping to build your collection, have a colour preference or would rather a metal frame over acetate, let us know and we can help guide you through the process. Our stylists will take your prescription needs into account also, and can advise on our range of lens options e.g. a distance pair for every day tasks, ready-readers for bedtime reading, or prescription sunnies to combat winter sun while driving. All of this information is vital to ensuring customer satisfaction, guaranteeing your chosen pair offers optimal visual support, comfort and functionality and style.
So, are you ready to start building your eyewear wardrobe? We're here to help every step of the way. Shop our collection here