15 June 2023
Iconic Glasses Wearers
Some of the most iconic glasses wearers among us are faces we know and love from the big screen and we've seen many stand out red carpet looks with glasses through the years. Manchester showroom manager Nat is here to provide all the 'dupes' for some of the biggest celebrities' glasses so stay tuned to find out how to get their look.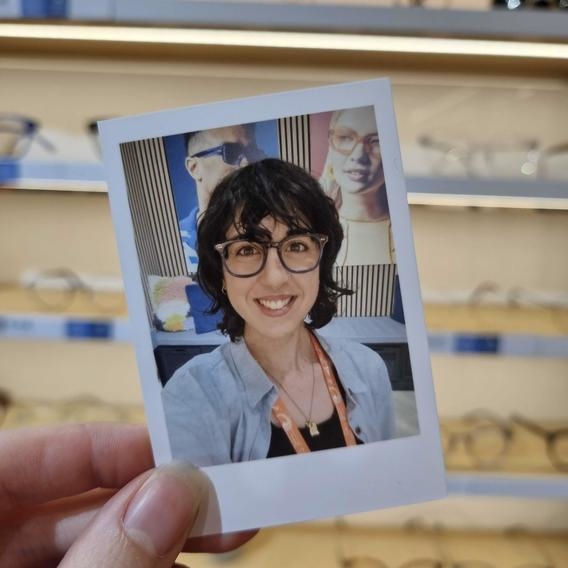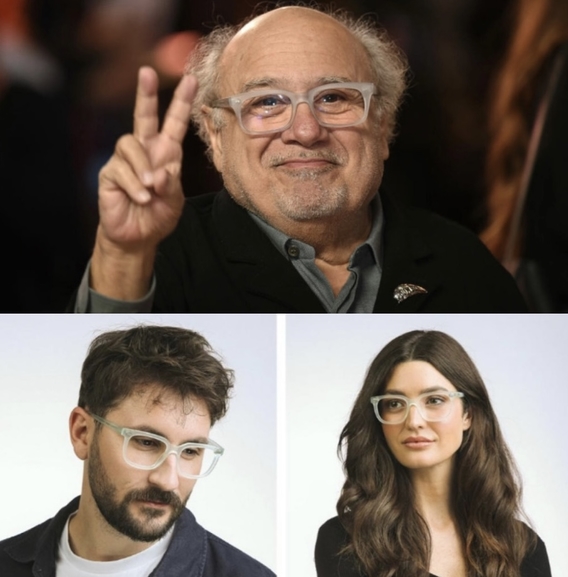 Danny DeVito
Danny DeVito is always wearing a stylish pair of specs but we couldn't resist this frosted look with his lighter hair! Inglis comes in Frosted Mint to give a little more pop of colour and the nice angled look that Danny is pictured in.
Eugene Levy
The most recognisable set of eyes and eyebrows you will ever see, Eugene Levy loves an iconic black frame but is often switching up the shapes. We love this bold, round style that MacDonald is sure to give you.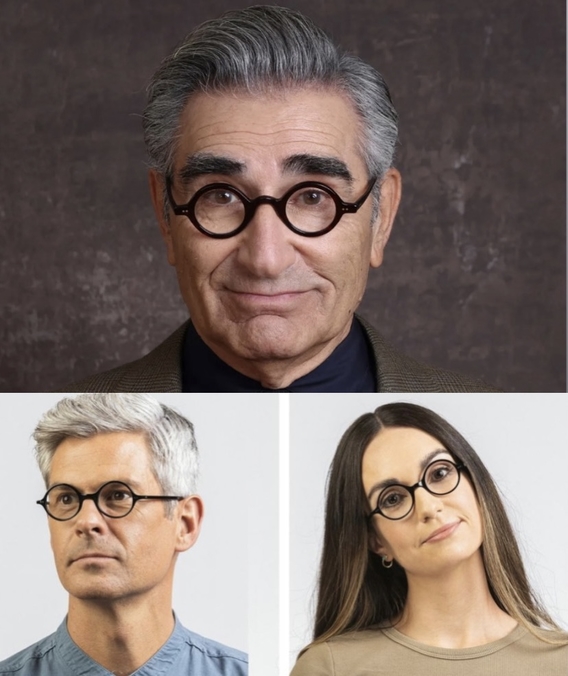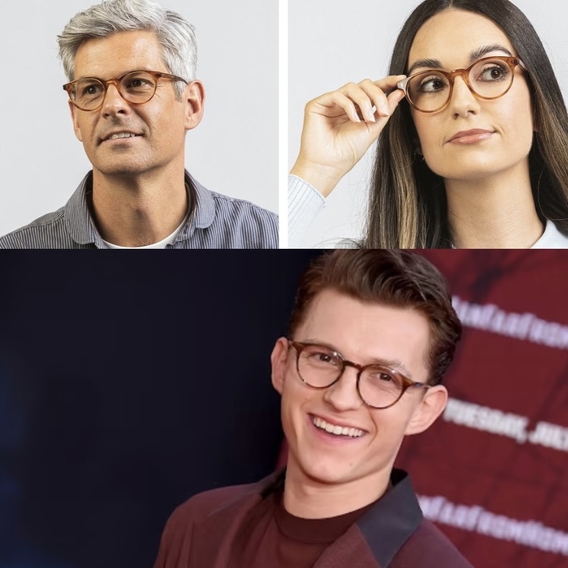 Tom Holland
Tom Holland caught our eye in this stunning pair of shades on the red carpet. We love the slightly lighter tone of glasses on Tom and think these burnt orange tones are a great fresh look for those bored with standard tortoisehell colours. IOLLA fave Bell in Amber has a soft-round look that Tom has gone for with these glasses.
Chris Hemsworth
Aussies know all about sun protection and Chris Hemsworth loves rocking Aviator sunglasses. We love the contrasted green lenses on Chris' pair so we've teamed him up with our Lennox frame to give him the 'surfer' look.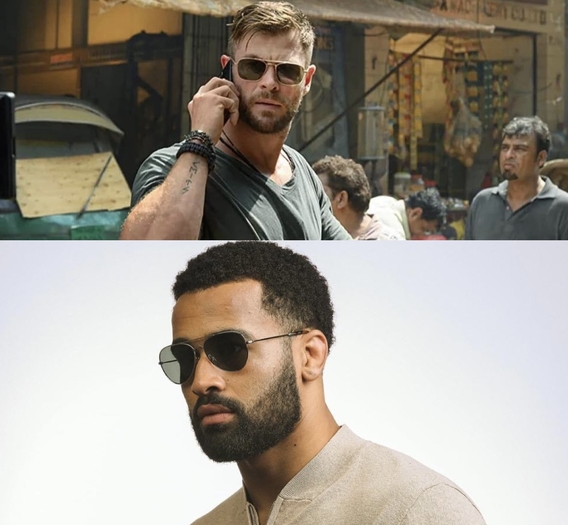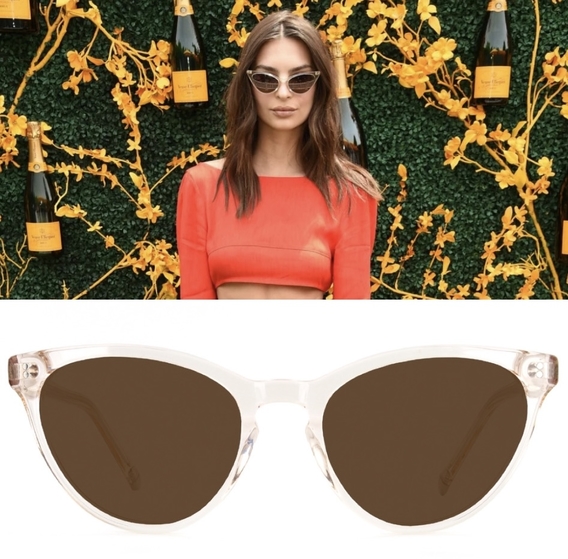 Emily Ratajkowski
This stunning model always has a great fashion sense and we particularly love this combo of cat-eye sunglasses uplifting the face alongside her iconic eyebrows. The light colour frames add a fashionable touch and we think the Muir frames in Vanilla Crystal are going to give you the perfect vibe.
Billie Eilish
Billie Eilish is always rocking a red carpet or photoshoot in sleek and skinny 90's style glasses. Though we love the fashion tints (particularly when they are matching Billie's hair) we couldn't get past this Oscar's look in a classic black style, giving us IOLLA Shaw in black vibes.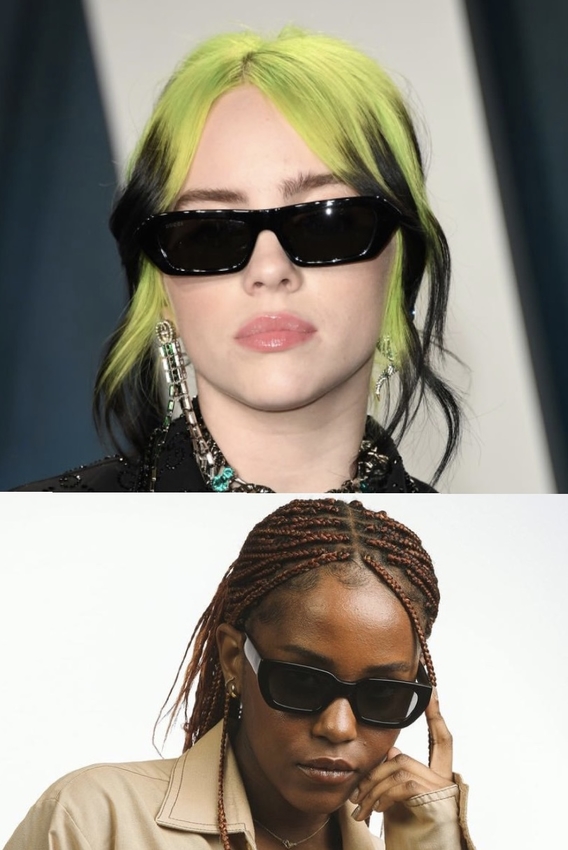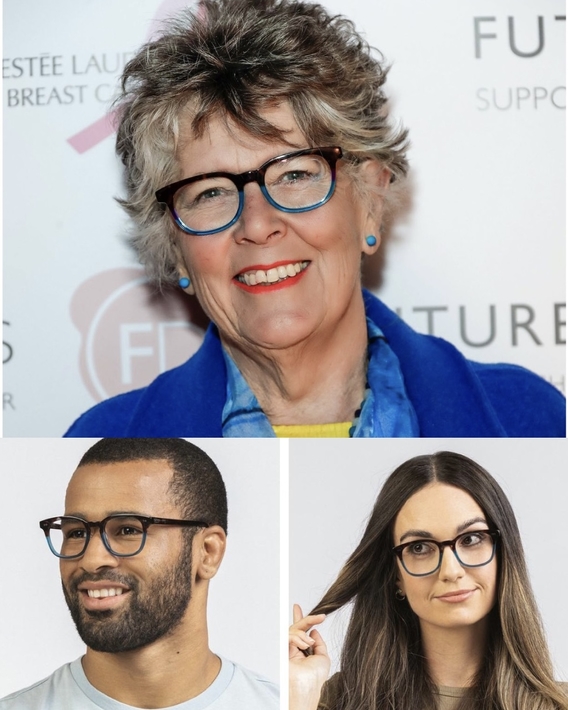 Prue Leith
We love the colourful pairs that Great British Bake Off judge Prue Leith compliments her styles with. Our team favourite Connolly in Aqua Fade perfectly encapsulates a more neutral look of Prue's, giving a pop of colour that is easy to wear. 
Tag us in your favourite celebrity glasses looks on Instagram!