17 November 2023
Eyewear in Fashion: An Interview with Fashion Writer Julian Randall
In the ever-changing landscape of fashion, how does the fixed necessity of eyewear find its place in this dynamic space? Eyewear finds its place in standing out as an iconic transformative element, seamlessly blending functionality with style. To delve into the insightful world of eyewear and its profound impact on the fashion industry, we recently caught up with fashion writer Julian Randall to discuss this in a little more detail. From A$AP Rocky to Edna Mode: cultural 'coolness' to educational cosplay, keep reading to enjoy this fashion-forward insight into the world of eyewear.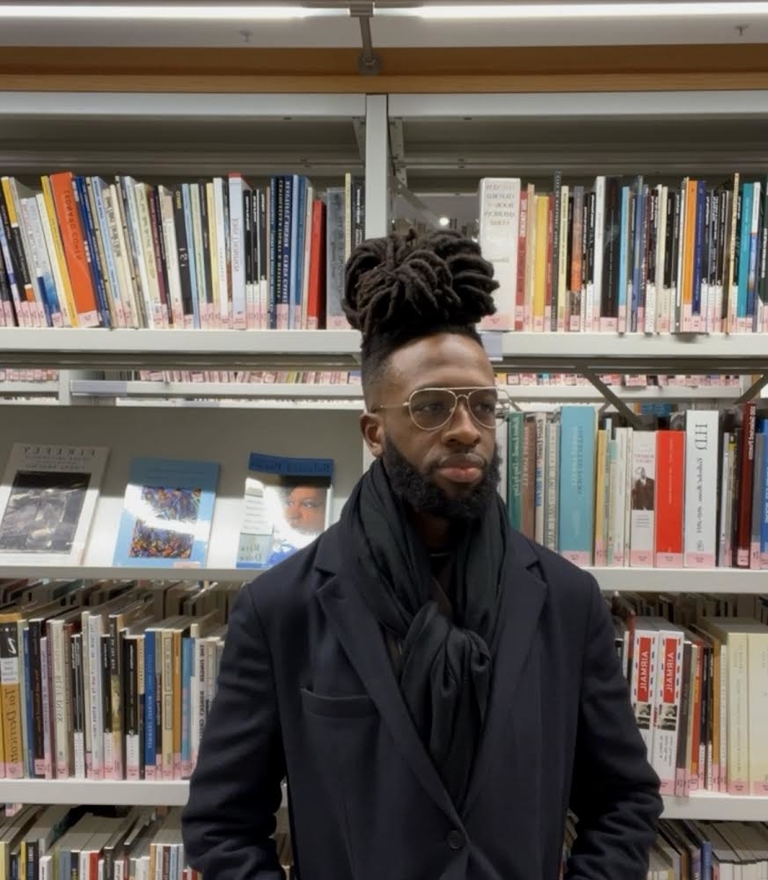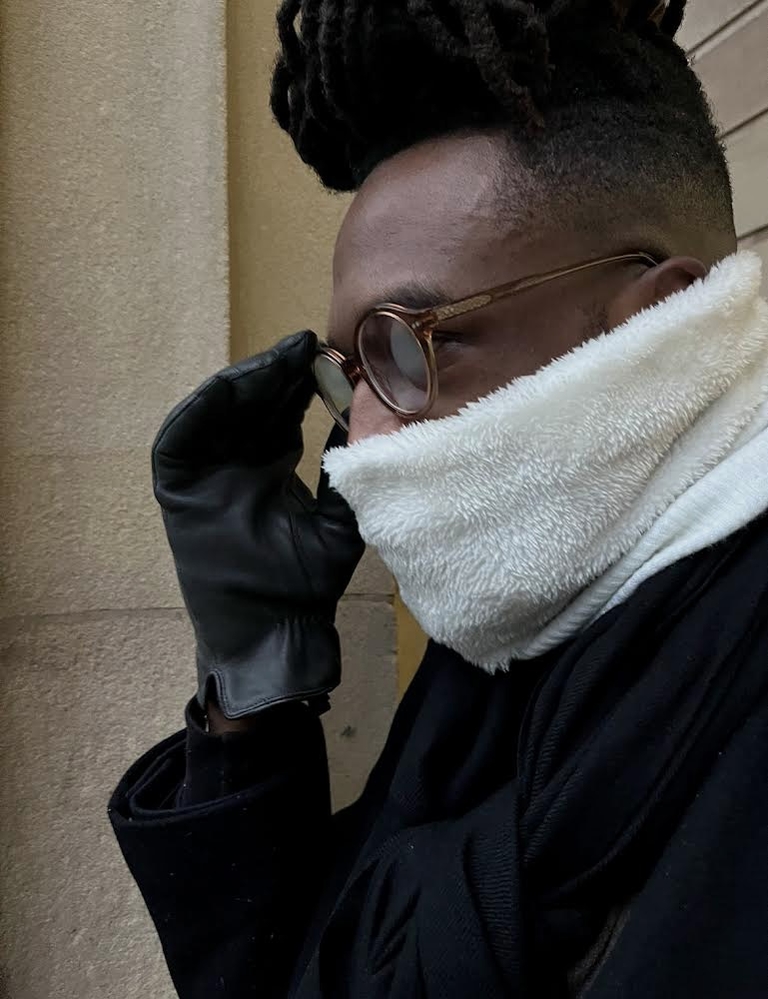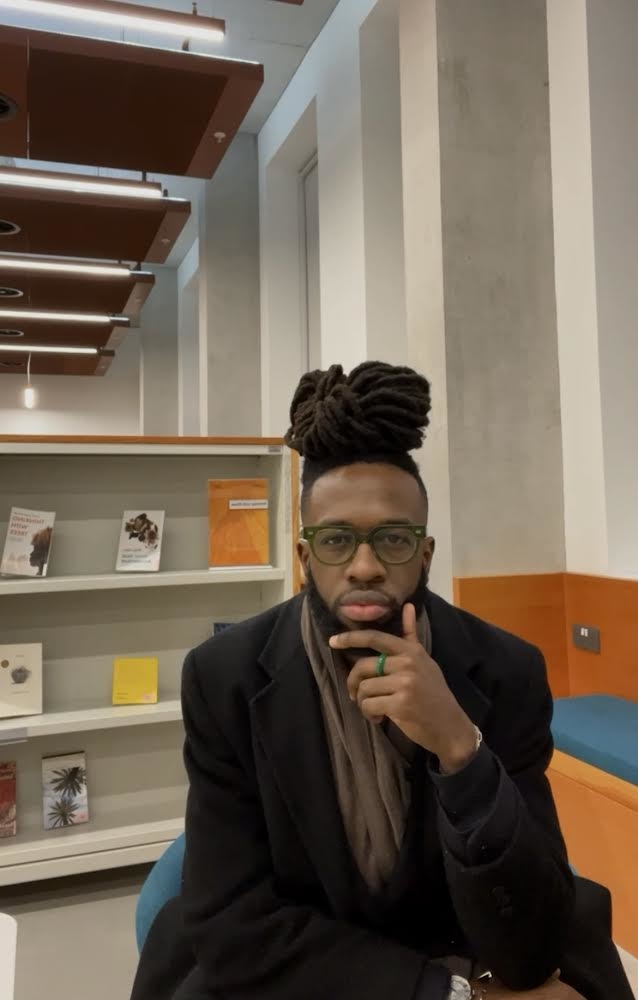 IOLLA: Firstly, introduce yourself and briefly your relationship with fashion also.
Julian: Hello, my name is Julian Randall and i'm a fashion writer and scholar based in Manchester, England. I'm currently pursuing a PhD in Fashion and Clothing at the Manchester Fashion Institute, where I study black men's relationship to luxury fashion in America. In a way, i'm also researching myself, interrogating my own relationship to fashion and dress. I've always been into aesthetics and the material world, and my interest in fashion emerged as a means of escapism, self-expressions and differentiation in middle school. (Although I recall being very particular about what I wore, even in my elementary years). Fashion today, as it did then, also has a protective function for me.
My black, broad-shouldered cashmere-wool coat keeps me warm during England's brutal winter months. But it also makes me feel stronger on days I feel particularly vulnerable. 
IOLLA: Where do you draw styling inspiration from on a day-to-day basis: what inspires your everyday dress?
Julian: I consider my everyday dress to reflect my interests in people, culture, ideas, aesthetic philosophies; those influence me most. A$AP Rocky is one of the most stylish people ever. I don't want to dress like him per se, but he brings an ineffable cool factor to the fashion stratosphre that I do aspire to be like. I incorporate 'Rocky-isms' into my style through accessories, bandanas, delicate jewellery, kiddish slippers and tees. My everyday clothing choices probably are closer to the Olsen twins, Rhuigi Villaseñor of Rhude and Tibi's Amy Smilovic. I try to be as comfortable and casually refined as possible.
IOLLA? How do you see eyewear's role in fashion? Do you feel it's changed at all lately?
Julian: Eyewear is interesting. Sunglasses in particular are deeply embedded in our cultural memories of 'coolness'. Over time, they've become the accessory of choice when one wishes to project an image of edge, glamour, nonchalance, or simply being 'above it all'. Aviation history and celebrity culture at large have a hand in that. reading glasses tell a different story. They bear a more practical nature that isn't confined to protection from the sun. It's safe to say these specs play a bigger role in everyday dress, which is what most intrigues me most about them. What i've discovered is that because they can be more of a 'necessity' people purchase and wear them in a more considered manner. The other thing is that reading glasses have this studious appeal. And the styles have gotten bolder over time. This has given people a reason to indulge in what I call 'intellectual cosplay' while incorporating (or perhaps enhancing) a distinctiveness in their personal style.
IOLLA: How do you incorporate eyewear into your fashion?
Julian: I always keep a pair of sunglasses in my tote bag. It has more to do with vanity than preparation. Vanity, I think, is at the core of my fascination with eyewear. I was obsessed with Hollywood culture and glamour growing up, and reality TV was a way for me to see how celebrities were dressing. A pair of dark, black sunnies seemed to be a part of their uniform. In 2020, I bought a pair of square shades in a glossy black with gold stars at the temples. When I wear them, I instantly feel like a movie star striding through LAX like those pictured in the aspirational 'airport style' photos of the aughts. More recently, I scored some cat-eye sunglasses in the interest of making my quite classic, uniform way of dressing more interesting, maybe even provocative. My tortoiseshell, aviator-style prescription lenses from IOLLA bring more character to my everyday fashion.
IOLLA: Tips for styling your glasses with your outfit: tips for building an eyewear wardrobe?
Julian: I tend to take a very prescriptive (no pun intended) approach to curating a wardrobe: I start with the most versatile pieces and build from there. If you know what works for you, your choice of eyewear should be an extension of that. Or even a contradiction to do it, if that's a necessity for you, as it often is for me. The point is, you should be keenly aware of how the design of your specs fits within the rest of your outfits. For instance, where my Caramel Tortoise Nicol frame adds visual contrast to a minimal look, the Lennox in Chrome Gold will be less conspicuous on the off chance i'm wearing something patterned. And because aviators are my favourite style of eyewear, owning two pairs of them brings consistency and variety to my eyewear wardrobe. That said, glasses are fun and should be enjoyed. So, enjoy it! Try a frame in a colour that enlivens you! if you like a silhouette that you wouldn't typically go for, GO FOR IT! Go full Edna Mode with a single pair if that's what your heart desires. Just be intentional.