13 April 2023
IOLLA- On a Mission That Matters
By Claire Brennan
I joined IOLLA in 2022 to oversee all things people and HR for the organisation. I was attracted to the role for a number of reasons. First of all, I was an IOLLA customer - I had experienced first hand what it felt like to be an IOLLA customer. Secondly, when I embarked on my postgraduate, Level 7 CIPD studies, my dream role was to blend my retail experience with my HR knowledge. Finally, I wanted to be part of IOLLA's mission to become the most popular eyewear brand wherever they are - we cannot do that without our people.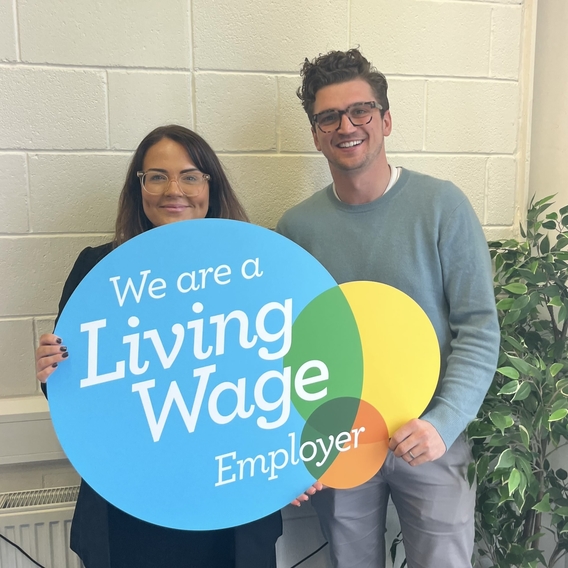 When the 2023 increase was announced, like many other employers, acknowledging it would be the biggest uplift since 2011, we started quickly working hard on how we could continue to remain a real Living Wage employer. This was not only a consideration for our RLW employees, we also had to consider what it meant for pay and reward across our entire workforce. I work incredibly closely with my CEO, Stefan Hunter, and we started making plans for IOLLA moving into 2023/24.
At the forefront of our minds was also the cost of living crisis impacting our employees, too. During the planning stage of our pay review, we also worked quickly to launch a benefits platform for IOLLA. We wanted to find ways we could consider more than simply just pay. The platform offers all employees discounts; financial and wellbeing support along with other benefits. Our people were so excited about this!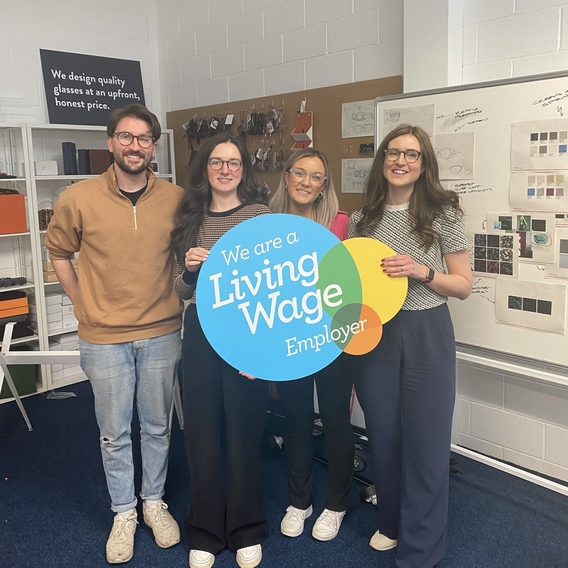 We invest in our people at IOLLA - our training is exceptional from day 1 and the cost to train is a key consideration for us, too. We want to attract and retain the best talent within our organisation - another reason why the real Living Wage is important to us. As we continue to grow as a business, we want to have an employee reputation that will make us a top employer of choice! 
In Scotland, there are only 85 retailers who are real Living Wage accredited. I think about Glasgow's Buchanan Street and the number of retailers in this street alone - there is so much opportunity for other retailers to follow other employers like IOLLA's lead!
Finally, I cannot stress enough how proud I felt being able to lead our communications to advise our employees we were remaining an accredited real Living Wage employer. I hope someone in a retail HR or talent function reads this and takes action to drive change for their employees!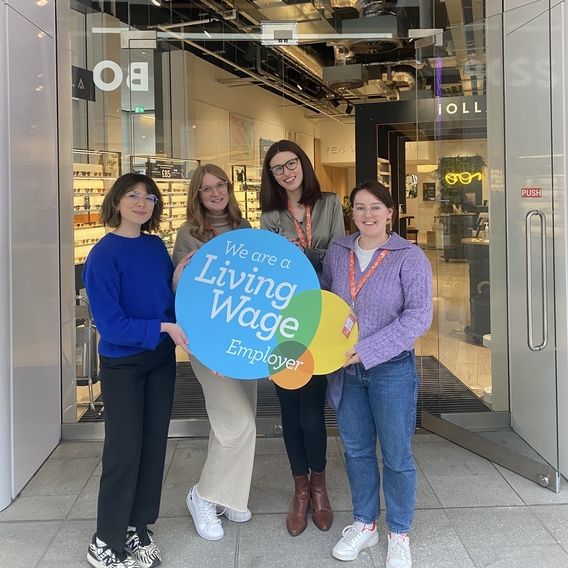 I have spent 20 years working in luxury fashion retail in Glasgow and one of my main drivers for pursuing a career in HR was to be a champion of employees. In IOLLA, we are still a relatively small business with 50 employees. In everthing that we do, we strive to punch above our weight in what we offer both our customers and our employees.
We take a great deal of pride in being an accredited real Living Wage employer. We are committed to fair pay for our employees. As the person responsible for people in IOLLA, it is a status I stand beside with so much pride!
"I am proud to work for a real Living Wage employer and really happy for the team!"
- Emma Lowe, Store Manager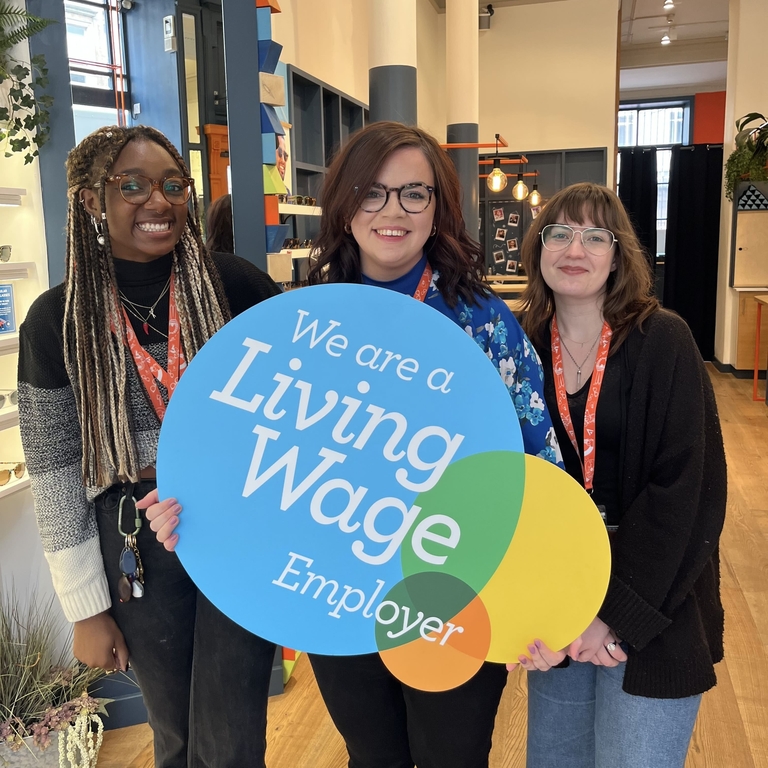 When reviewing our real Living Wage status, we reflected on why remaining accredited was so important to us. My own personal experience within retail made me appreciate the real Living Wage, perhaps more than others, as this tends to be an exception, particularly within the retail sector. My passion and drive for fair pay has come from me being a worker who was paid the minimum wage for a number of years within my career. I champion pay in a way I hope other people functions will too.
We note a number of benefits to being committed to the real Living Wage, including the impact on morale and employee engagement. We want our employees to feel valued at IOLLA, they are the face of our organisation! Fair pay has a direct impact on both employee engagement and motivation at work. An engaged and motivated workforce = a more productive workforce.
"Living wage makes me want to come in in the morning! It makes me feel valued to work in IOLLA."
- Kristian Morris, Workshop Assistant