20 July 2023
Make Up Tips for Glasses Wearers - Dior X IOLLA
Glasses wearers have been asking the same questions for years. 
"How do I make my eye make-up look good with glasses?"
"How do you stop your make-up from rubbing off on your nose?"
"How do I find the right colour palette for my eyeshadow?" 
It's time those questions were answered. We're here to offer some handy tips and tricks on how to apply make-up as a glasses wearer, with eye tips from make-up artists at Dior Beauty.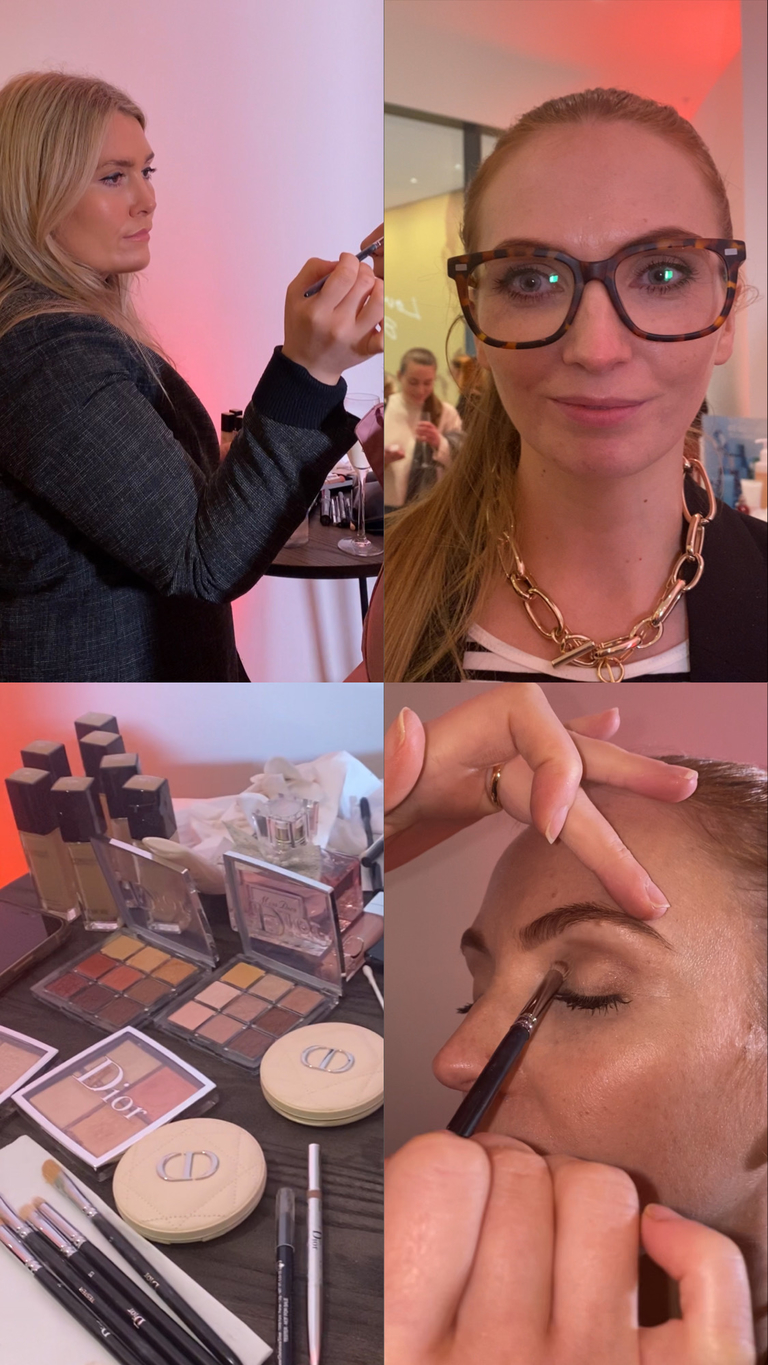 Our Make-Up Tips for Glasses Wearers
1. A defined brow look will give you structure around the frame of your glasses.
2. Use a brightening concealer to brighten the area underneath the eye. Your glasses might cast a small shadow over this area, so applying concealer before you put them on is a great way to keep the area bright.
3. Use eyeshadow in the crease of your eye to create depth in this area. This means when you wear your glasses, the shape of your eye won't be lost behind the lenses. Use eyeshadow underneath your eye to bring the look together.
4. Use colours to complement the eyes and make sure they pop behind the lenses. For example, if you have blue eyes you can apply a gold shimmer to make them pop.
5. Use a liquid liner to accentuate the strong eye shape and create definition. If you don't think you suit eyeliner, using a deep brown or black eyeshadow with an angled brush is a great way to achieve the effect of eyeliner with something a bit softer.
6. Use a foundation that is really accurate to the colour of your skin, so that if any rubs off you aren't left with harsh lines from where your glasses have been sitting.
7. Avoid taking your glasses off and putting them back on all the time. This will merely rub away the make up you've applied. 
8. To avoid your glasses rubbing off the make up on your nose, wear less concealer on the side of your nose and powder the inside of your glasses and the area around them too so that your make up doesn't budge. Setting spray is a must before putting your glasses back on!
9. Curl your lashes to prevent them hitting your lenses.
10. Have some fun with it! If your glasses are a bright pink shade, match your eyeshadow and lipstick to it or, if you have a neutral colour of glasses, wear a bold lip to balance it out.