6 April 2023
Meet the team: IOLLA Erin
Meet Erin, West George Street showroom Stylist who is passionate about sustainable fashion, something that manifests itself in her studies. We sat down with her to hear about what she has to say about sustainable fashion and what this means to her. As an existing customer of the brand, she really enjoyed joining the team in October 2022.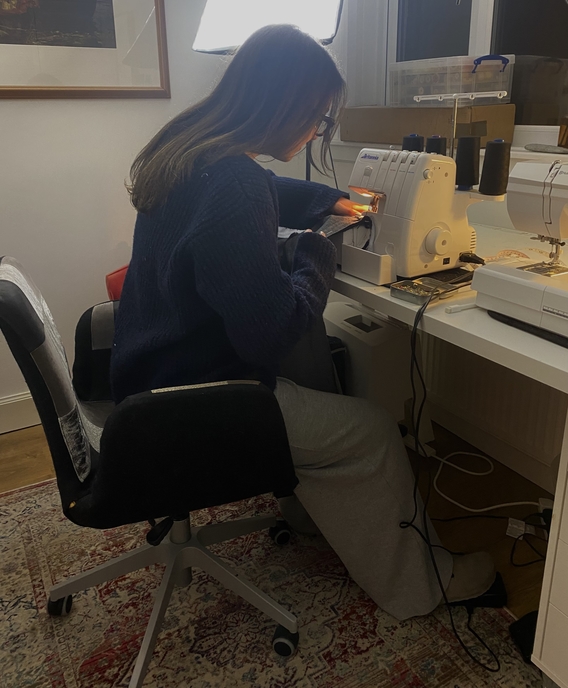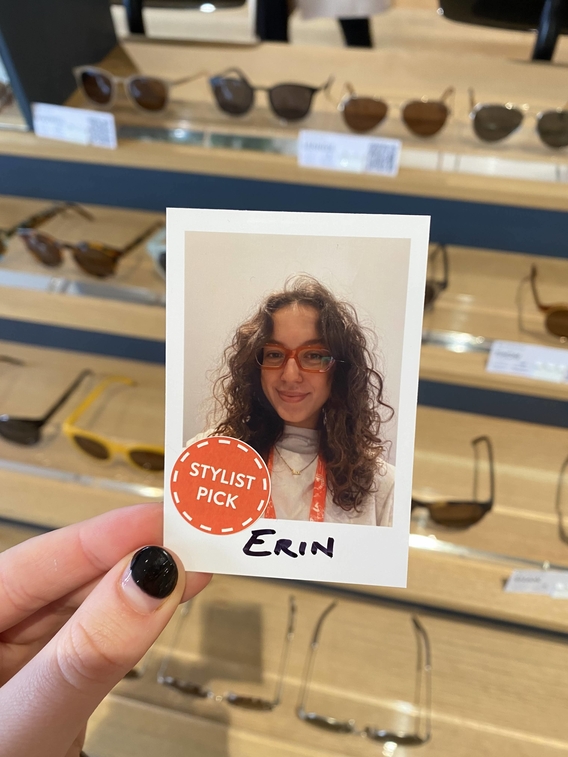 Erin, tell us a bit about yourself.
Hey, I'm Erin, one of the showroom stylists at IOLLA in Glasgow! I'm currently studying International Fashion Branding at Glasgow Caledonian University, focusing mostly on sustainability within the fashion industry. In the future, I hope to work in this industry and contribute to shaping a more progressive, inclusive and sustainable future for fashion.
What has your journey with fashion been like?
Isolating in the pandemic gave me time to learn more about the design and creation process in fashion when I started up-cycling some projects. With many thanks to my very patient Mum, I learned to sew; I'd come to her with lots of crazy ideas and she'd help me to put them together. This consolidated my want to study in this field at university in the years to come.
Fast fashion and its implications was something I had researched for a school project but has stayed with me since. I knew even back then if I were to go into fashion in any way in the future, I would have to do so in a way that supported the planet's future.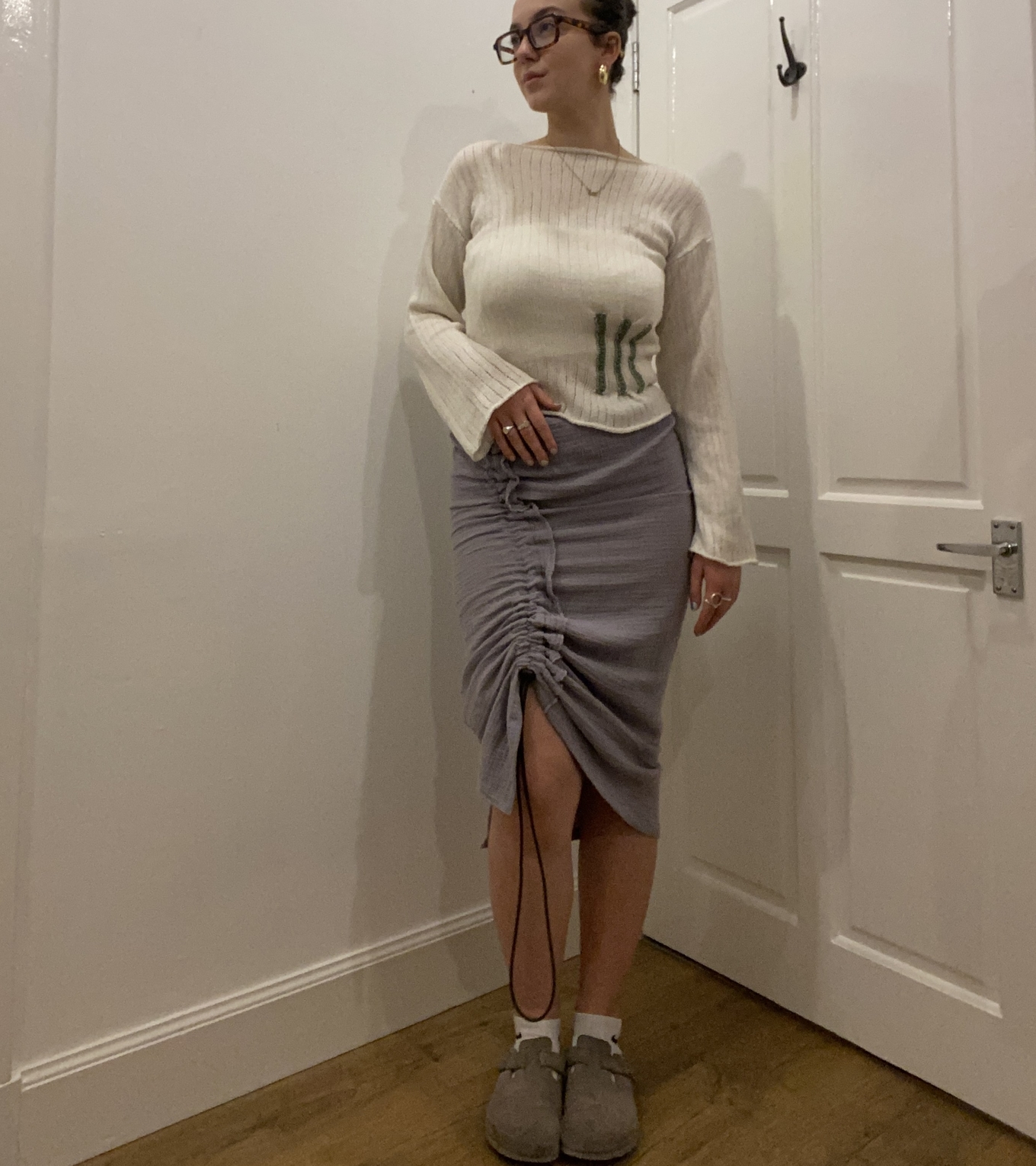 Is there a gap in the market for accessibility to sustainable products?
Online resale apps are also helping to bridge the accessibility gap in sustainable fashion. I really love shopping for vintage clothes or even buying from local designers because of the uniqueness and rarity of the clothes I can find, while knowing I'm investing in quality I'll have for years to come. 
I have vintage pieces that I bought years ago that still circulate in not only my own but also my boyfriend's wardrobe! This is another of my favourite more accessible sustainable options: 'share-wear'. I'd use this term to describe borrowing from family and friends, and vice-versa. When we do this we are again not immediately reaching for another disposable outfit to end up in landfill once it's fulfilled it's immediate purpose. A lot of these seem obvious ideas undoubtedly, but in a time when the industry is moving as quickly as it is, it becomes so easy to get caught up in the excitement of fast-paced trends. Especially, when they're only one tap away.
How important is it for you to work for brands positively contributing to the planet's future?
It is really important to me to work for a brand that is aiming efforts to implement environmentally conscious practices. Sustainability entering eyewear is something I for one am welcoming with open arms and am so interested to see where it goes. Seeing IOLLA working with new materials that support the planet's wellbeing is also really great to see. The availability of recycling points too that prevent premature ending of the product's lifecycles are also great.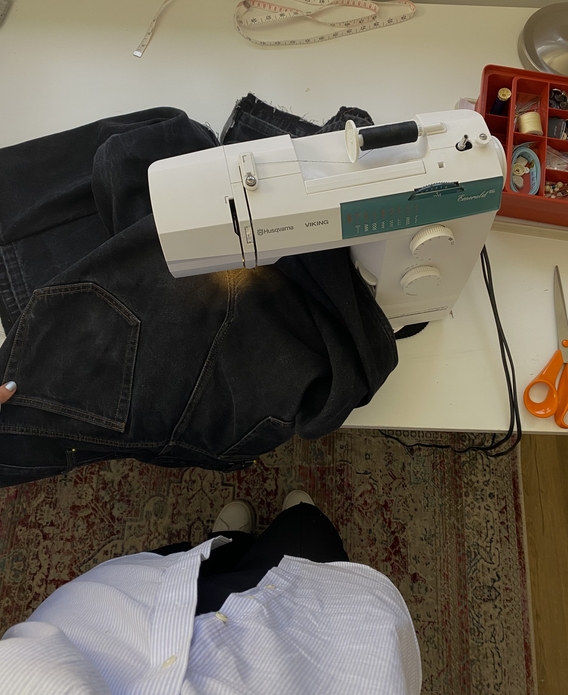 What about your journey with sustainable fashion?
I think I'm very lucky that I grew up already encouraged to shop in ways that were more sustainable. As a wee girl. I'd go to the West End of Glasgow with my mum, we'd go vintage shopping and find clothes in charity shops that she'd tailor to fit me so that, when I wanted to implement change in my wardrobe, I was already equipped with the tools to do so. 
Greater accessibility to sustainable options is hugely important but so is wider reaching information about sustainable choices. I believe sustainable options can sometimes seem out of reach for most of us due to cost or time consumption but, for many, their most sustainable option is already in their wardrobe (Orsola de Castro). Sustainable fashion options can take so many different forms but this is one of my favourites: rewearing what we already own. This attitude helps combat seeing clothes as disposable, as having one use only, when they have so much more life left in them.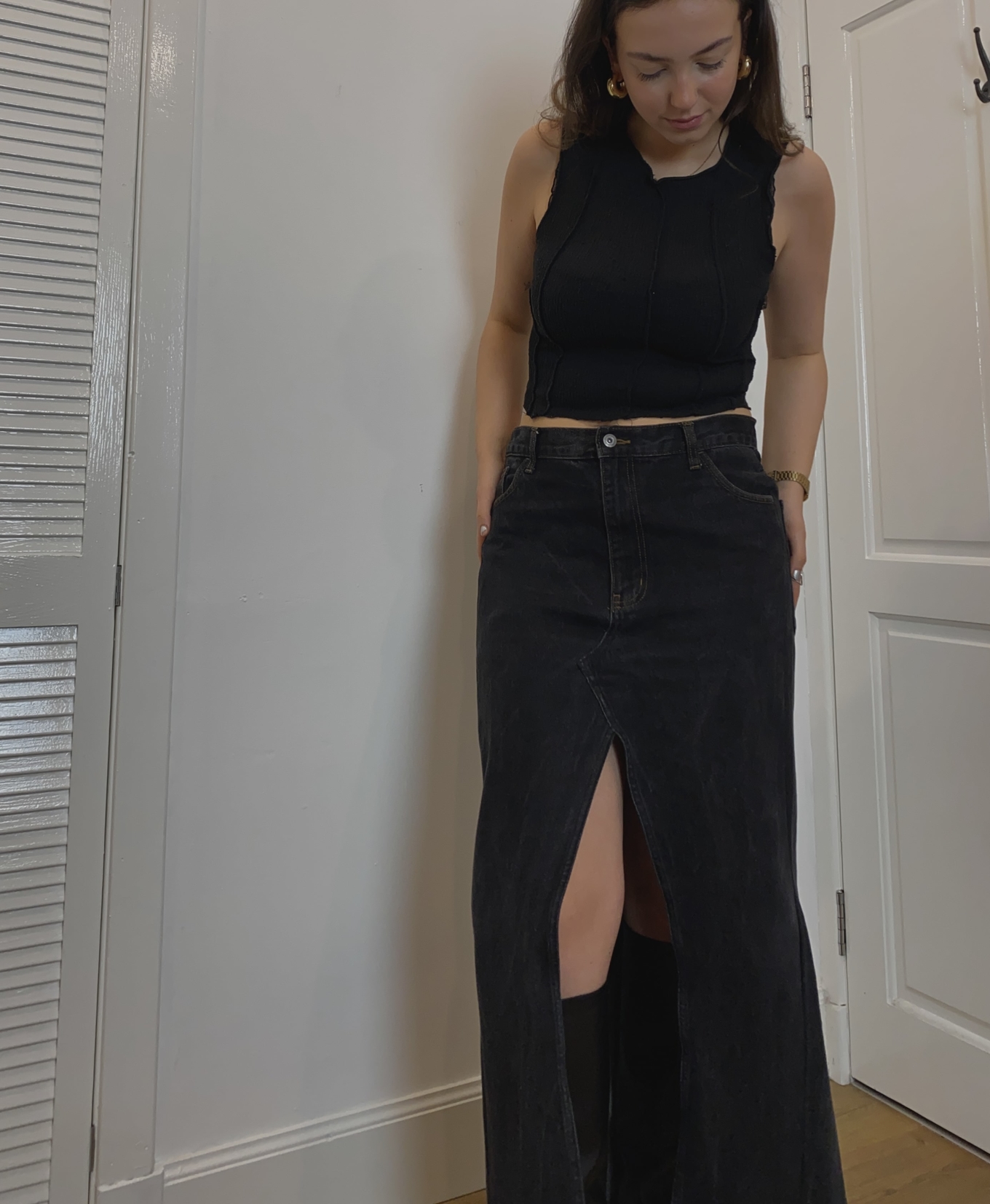 "For me, working for a brand that I can recognise my own values and ethos in, especially with regard to the welfare of the planet, is really important and I'm grateful to be in a company like IOLLA with such a great, like-minded team around me."