13 July 2023
By Order of The Peaky Blinders
If you're anything like us then you'll also be planning you're trip to see Barbenheimer (Barbie and Oppenheimer) on 21st July. It's all we've been thinking about. The release of these two movies has been widely anticipated and the launch of Oppenheimer got us reflecting on our incredible experience designing Tommy Shelby's frames for Peaky Blinders. 
For those of you who don't know, in 2018, we were approached by costume designer Alison McCosh and Stefan Hunter, our CEO, worked closely with the BBC production team to design the perfect Shelby frames. Played by Cillian Murphy, Tommy Shelby is the protagonist of Peaky Blinders and he needed some glasses that were the perfect fit for his character. This is where we came in! We were so honoured that he looked to Scotland for his eyewear and we didn't take the task lightly!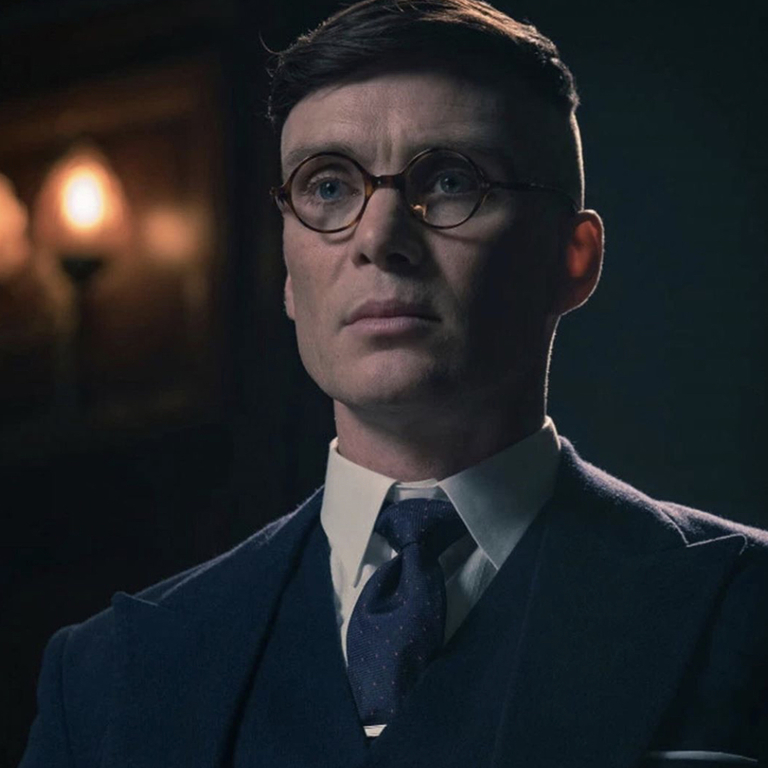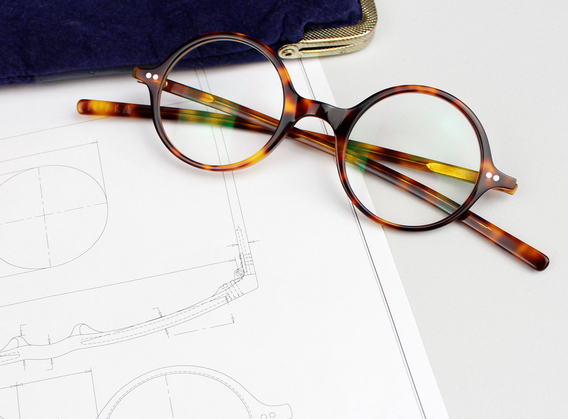 After producing various prototypes and attending a pre-filming fitting with Cillian Murphy, we created this petite yet retro-style frame.
Stefan reflects, "the culmination of a huge amount of hard work and collaboration, it's been a joy to see such an iconic character wear a pair of IOLLA frames."
"When we were approached in the summer of 2018, we couldn't have imagined the journey we would go on with the production and it's really incredible to have our homegrown business be part of Peaky Blinders history."
Cillian Murphy adorned his bespoke IOLLAs in the show's final two seasons.
Tommy Shelby's glasses are not available to buy as we made them specifically for the show. However, we always listen to our customer feedback and in response to the huge demand we have had for the frames we designed for the show, we have now launched a similar, small, round, retro-style frame called MacDonald! You can find all of our round frames here on our website. 
MacDonald is perfectly round and perfect for those who love vintage style. Don't be fooled by MacDonald's petite style, this frame is designed to make a big statement. With a saddle nose bridge and made from premium acetate, the signature IOLLA tips make the frame perfect for those looking to get the Shelby look.
Our Capaldi frame is also quite similar to Tommy Shelby's glasses in terms of its shape but is a larger size and a little more subtly retro!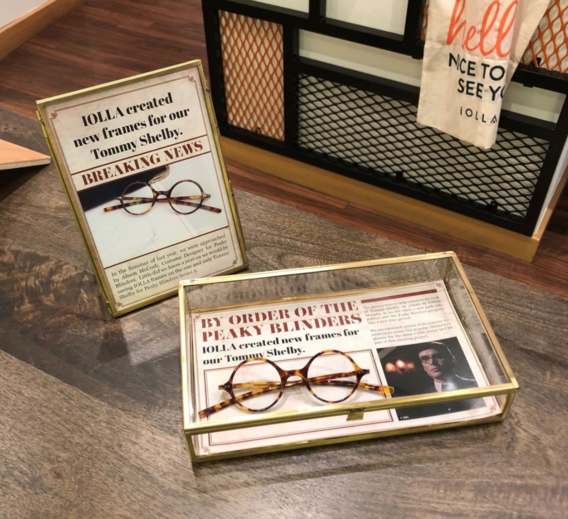 We're delighted to have designed these frames. We offer a custom glasses design service and product loaning for TV and film production to use, enquire here!
We can't wait to see Cillian Murphy star in Oppenheimer on 21st July!