27 April 2023
Our Finnieston Recycling Event
We invited our Glasgow customers to join us at our Finnieston showroom over the Easter weekend to recycle their glasses with us and we had a great day on Good Friday promoting this exciting initiative. 
For those of you who don't we launched our recycling initiative back in February. We accept old glasses and sunglasses in *any* condition and customers can bring these to any of our showrooms and we will recycle them with our recycling partner. We cover all costs involved to recycle your glasses in the most responsible way, ensuring they can be reused and preventing any frames from reaching landfill.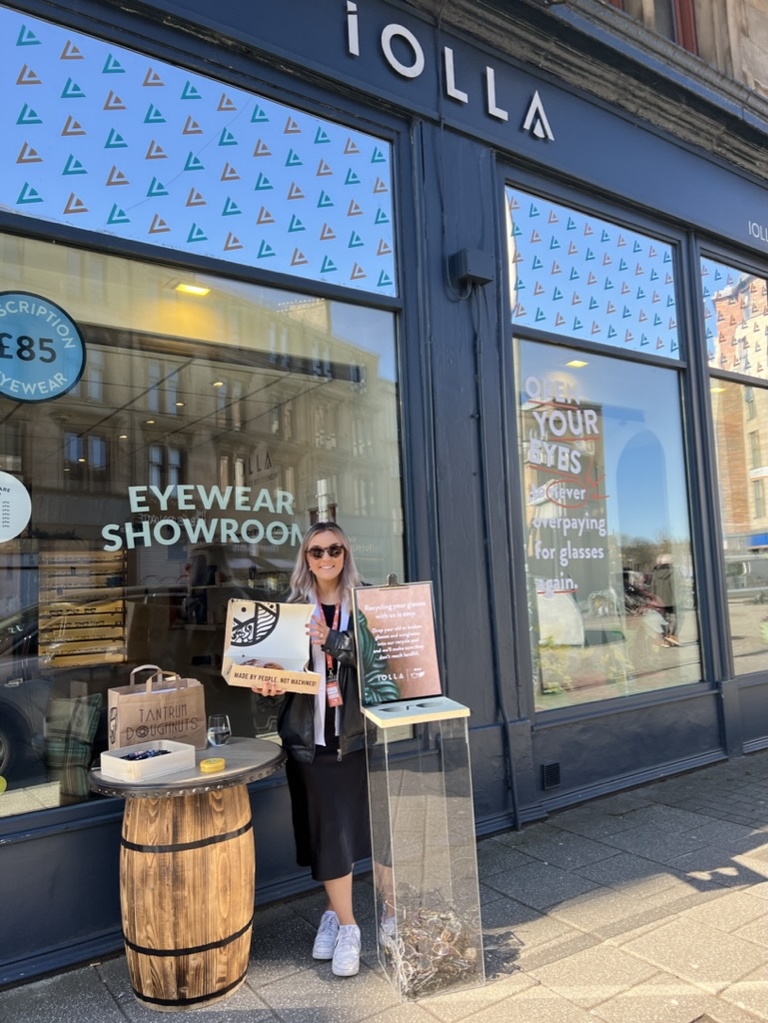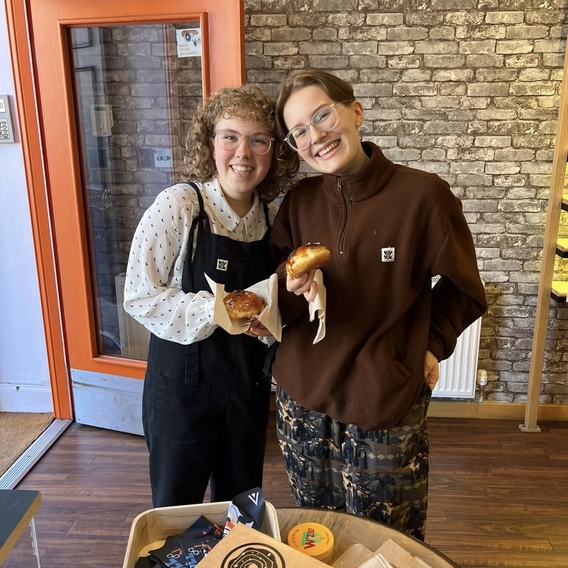 On a sunny Friday over the Easter weekend, we invited our Glasgow customers to join us at our Finnieston showroom to recycle their old glasses with us and we had a great day promoting this exciting initiative.
We teamed up with Tantrum Donuts to make sure that everyone got a tasty treat for their donation. They even had some of their Easter specials on the shelves and they were a real crowd pleaser on the day. They also have vegan options so they really do cater for everyone. They're old pals of ours so just know our recommendation of them comes with lots of donut tasting experience!
Customers came with glasses in some interesting conditions (exhibit A) and some even swapped out their old pairs for some IOLLAs. We got to share the news about our recycling initiative with customers new and old and it was a great opportunity to get chatting to our good IOLLA pals and make sure they knew where to put their old glasses.
We even got to see some adorable dogs and made sure we had some treats ready for them. After all, we couldn't make them watch their owners snack on a donut and not get something! Don't forget, all of our showrooms are dog friendly.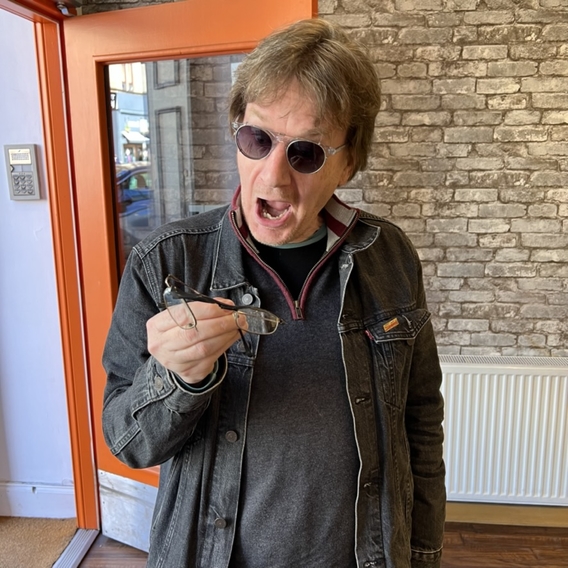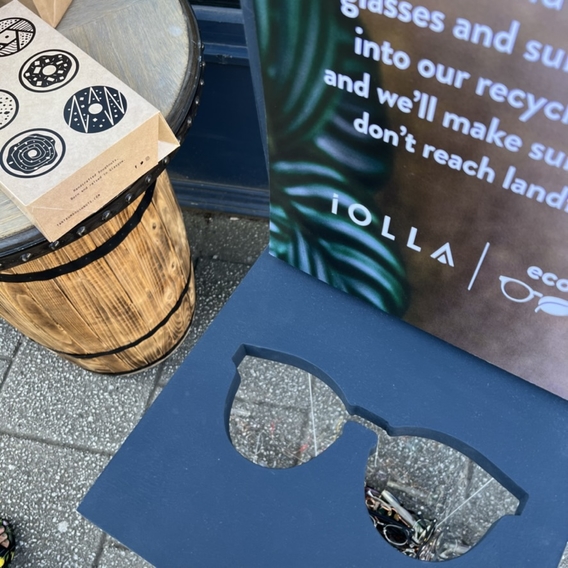 We also asked some of our stylists and customers what they do with their old glasses and their answers ranged from compiling a 'glasses graveyard drawer' to keeping them for old halloween costumes. Don't be like Nikki and start building a glasses graveyard. 
Instead, visit any of our showrooms and drop your IOLLA or non-IOLLA glasses and sunglasses in our Recycling Pods. You can recycle your frames, lenses, and sunglasses. While you won't get a delicious Tantrum Donut every time you recycle with us, use this as a reminder that they're just a few doors down from us in Finnieston, so you could always treat yourself for doing a good thing that day... call us bad influences!