30 March 2023
How to shop sustainably at IOLLA
Here at IOLLA, we're on a journey to ensure our footprint stays minimal. We're investing in positive, sustainable initiatives and making eco-friendly choices in our product design and across our brand. From eco-friendly materials to paper-free processes, we're on a journey to minimise our impact on the environment.
Eco can mean different things to different people and businesses, but to us it means reducing our environmental footprint by making more sustainable choices. the great thing about this? You can be part of this journey too! It's easy to make eco-conscious choices at IOLLA, from our biodegradable glasses all the way to our packaging. Let su walk you through it!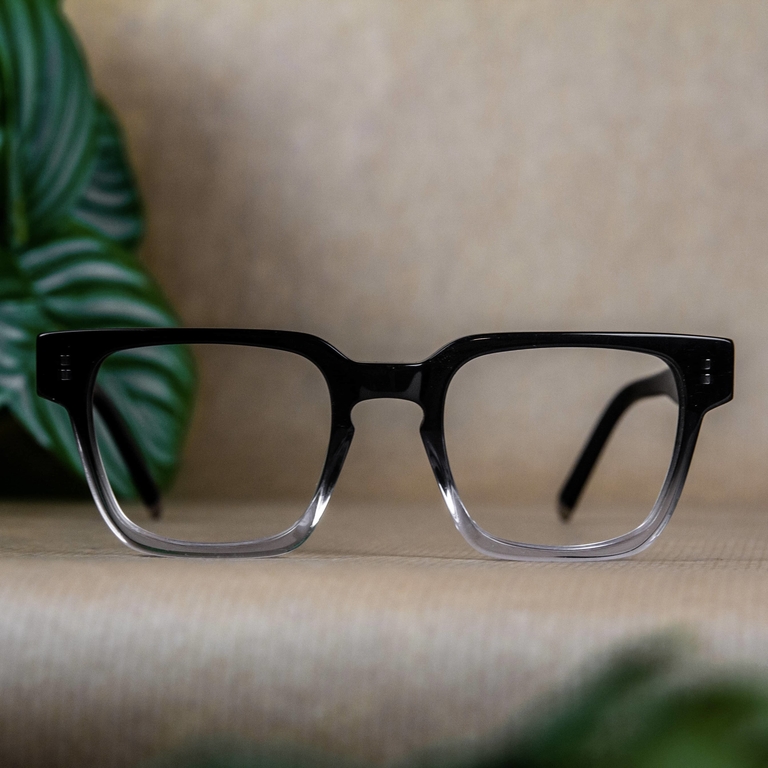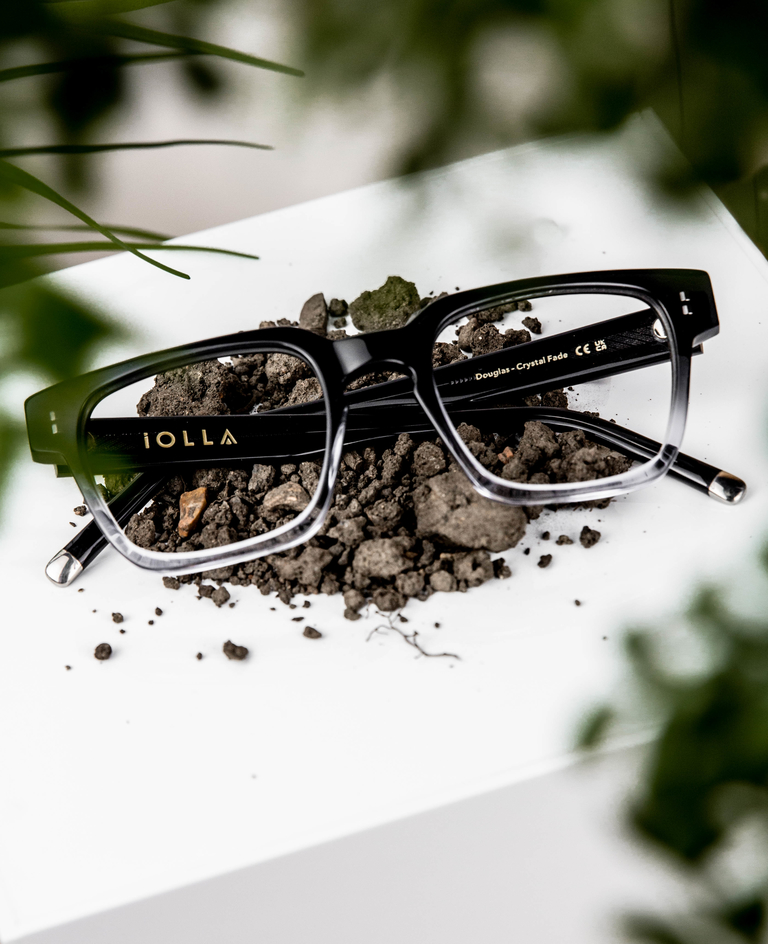 Bio acetates
Our eco acetates are biodegradable, meaning they have the ability to be broken down naturally without causing pollution. Biodegradable acetates are a type of bio-based polymer that can be broken down by natural processes, making them a more sustainable option. Our new Crystal Safe and Butter Tortoise acetates are the first in the collection available in Douglas.
Did you know that our black acetates are made from 70% recycled acetate? This is produced from the off-cuts of other acetates which are produced during the frame manufacturing process. This makes them a sustainable choice of glasses!
These are the same great quality IOLLAs, just better for the planet, and we're just at the beginning. We're working towards making one quarter of our collection eco-friendly by the end of 2023.
Refresh
At IOLLA, we want your glasses to last you for as long as possible. That's why we offer IOLLA refresh so that a change in your prescription or an accidentally scratched lens doesn't mean a completely new pair. Refreshing your IOLLAs means giving your favourite pair a whole new life so that they can live one in your eyewear wardrobe.
Bored of a particular pair? Got a new haircut and don't think you sit them anymore? Why not turn your glasses into sunglasses? With the IOLLA Refresh, you can swap your lenses for sun lenses.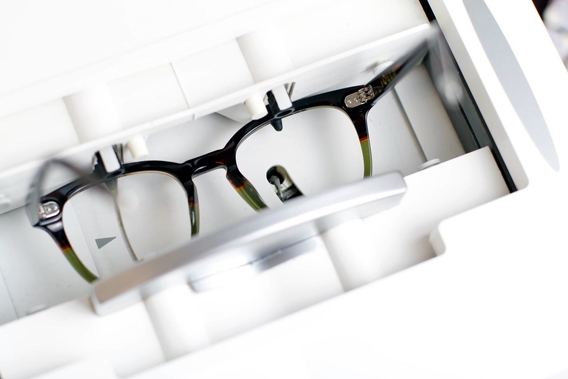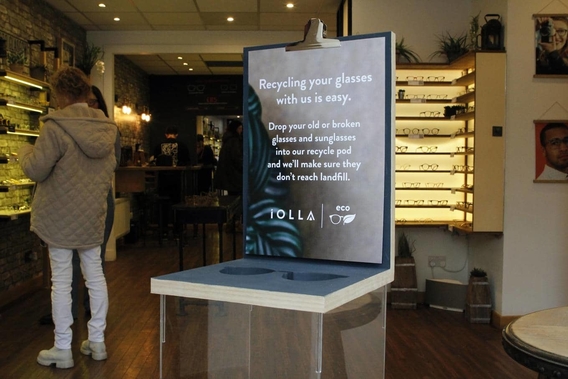 Recycle your old glasses and sunglasses
Glasses can't be recycled from the home, and therefore broken, sat-on or unloved glasses often end up being tossed in the bin.
We have introduced a recycling programme that means your glasses, wherever they are from, can be given another purpose. In their full form, or broken down, glasses can live on in different ways to ensure no pairs reach the landfill. 
Visit any of our showrooms and you can drop off your glasses or sunglasses to be recycled. 
Refillable lens cleaner
Our plant-based lens cleaner comes with free unlimited refills, available to fill up at any of our showrooms. Bring your IOLLA lens cleaner bottle with you on your next visit and reduce your single use plastics by topping up at our lens refill stations. You can visit one of our showrooms to purchase a lens cleaner or order our cleaning kit online.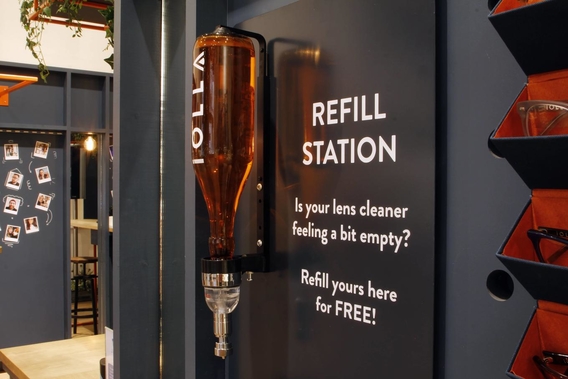 Making sustainable choices is easy at IOLLA and we hope you enjoyed learning a little bit more about the journey we are on!