13 April 2023
Our Edinburgh Eco Neighbours
With the recent launch of IOLLA Eco, we wanted to get to know our neighbours in Edinburgh who work sustainably and contribute positively to the local area. 
From sustainable glasses, to a glasses recycling initiative, all the way to a refillable lens cleaner scheme, it's been an exciting time for us at IOLLA. You can read more about IOLLA Eco here but stay tuned to find out all about the local businesses doing great things in the Edinburgh community.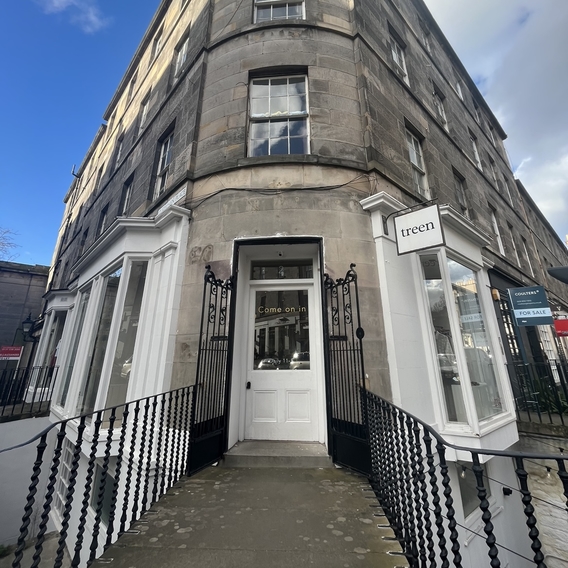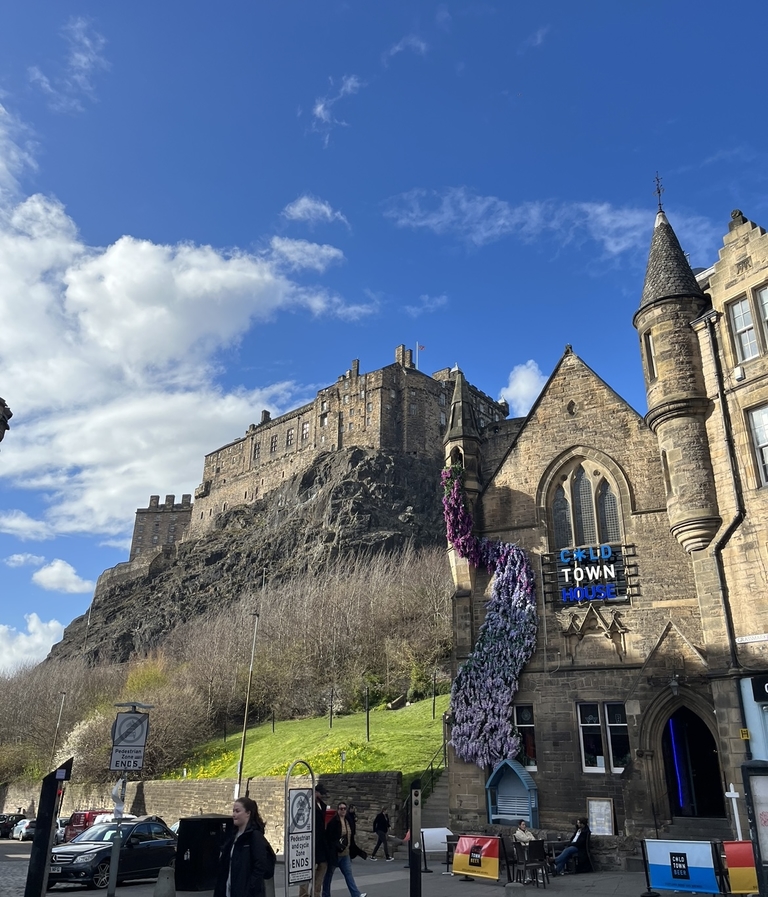 Treen
Stockbridge based Treen prides itself on being a vegan fashion retailer. It carefully selects products from brands who align with their mission, from ensuring they treat those who make their products well, to the careful sourcing of the materials that make up these products, making sure everything is sustainable and vegan. It's a beautiful store in the heart of Stockbride and is well worth a visit.
"A Killer Wardrobe Without Killing the Planet"
Rare Birds Books
Rare Birds Books is a beautiful bookshop in Stockbridge and they've made it their mission to champion female authors and help you discover books that you wouldn't have otherwise heard of, across all genres, meaning there's something for everyone in there. Starting out as a book club championing the idea of reading for fun, Rare Birds Books is the only bookshop in Scotland dedicated entirely to women's writing. 
"We dreamed of a space where women's writing would be taken seriously but books were read for fun"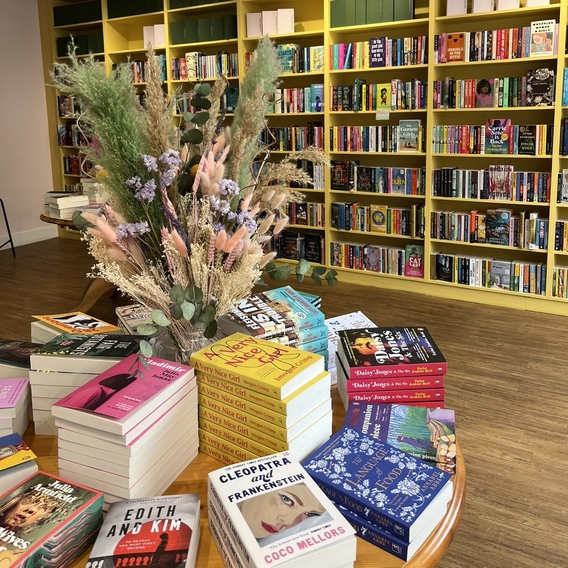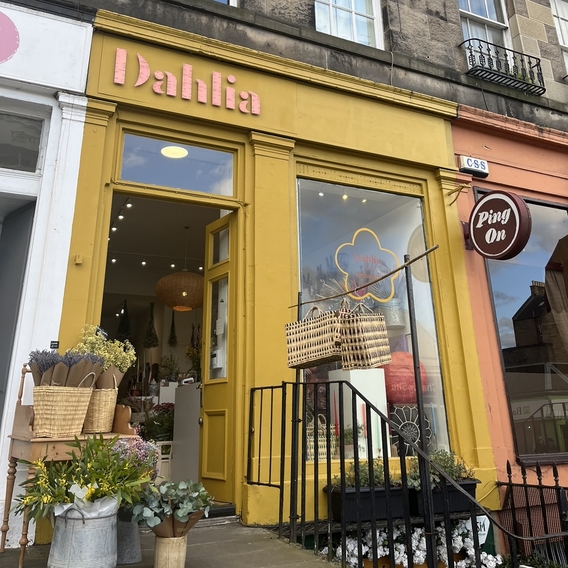 Dahlia
Dahlia is a gift shop in Stockbridge stocking everything from everlasting bespoke flowers to vases, candles and hand woven baskets crafted in Morocco. Dahlia's gorgeous everlasting bouquets mean you won't have to repurchase flowers to spruce up the living room!
They stock Bohemia Design products, a brand who aim to provide beautifully-made, hand-crafted objects that are sustainable, ethical and authentic, bridging traditional crafting communities and those who value authentic, sustainably produced goods. 
The Edinburgh Natural Skincare Company
The Edinburgh Natural Skincare Company is a vegan skincare brand, using only 100% natural ingredients and pure essential oils to benefit your skin. They have eco-friendly packaging, they don't test on animals and all of their products are handmade in Scotland.
They have two lovely stores in Edinburgh, on two iconic streets- Cockburn Street and Victoria Street. From hand and body products, to face and hair products, there is no better place to buy a gift for the sustainable person in your life. 
"The purest skincare that only nature can provide"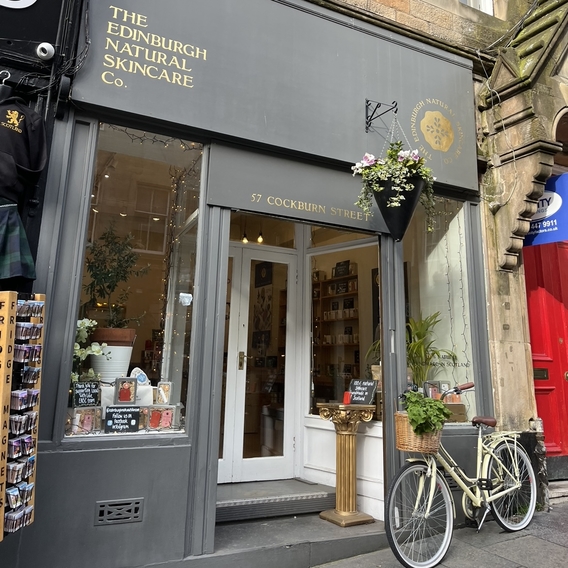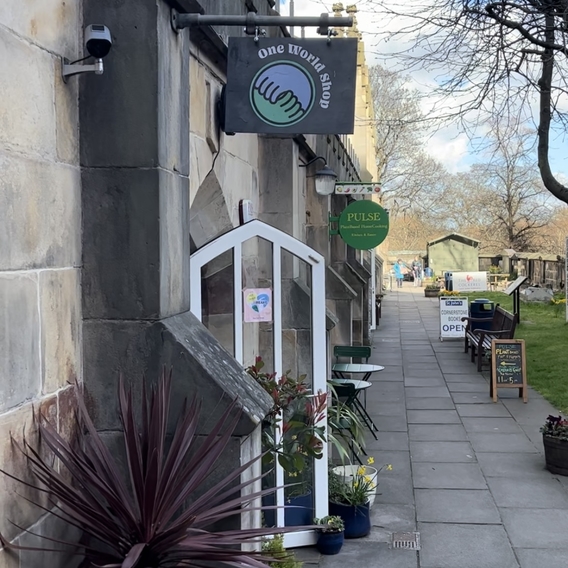 One World Shop
The One World Shop, based on the corner of Lothian Road and Princes Street in the heart of Edinburgh's city centre, is a pioneering fair trade organisation. It aims to reduce poverty in poor areas of the world through fairtrade, sourcing and selling sustainable and fairly traded goods from around the world. They played a big role in Edinburgh and Glasgow becoming Fairtrade Cities, and today provide services for schools, community groups and businesses, a great overall cause to contribute to.
"We've been sourcing and selling the very best in fairly trade products from around the world since 1983"
There are so many places to shop sustainably in Edinburgh and hopefully these give you just a few ideas! What are your favourite sustainable places to shop? Let us know on Instagram!